Chris Brown's mom defends his lyrics criticizing Black women with kinky hair
R&B crooner Chris Brown seems perfectly comfortable existing as chaos continuously orbits around him.
This past week, the "Deuces" singer, 30, ignited a firestorm that happens whenever a man broaches the topic of Black women and their hair. On the newly released single "Need A Stack" from his latest album, Indigo, female Breezy fans took umbrage with the following lyrics.
"I'll leave a paper trail, then I'ma need a tip drill
Shakin' it, turn the lights down
Bust it for the light bill
Diggin' it, then I'm lickin' all on that p—-, put it right there
Only wanna f— the black b—-es with the nice hair."
After Brown received backlash for this traditionally prickly topic, the Grammy-winning soloist clapped back at his detractors with an Instagram post calling female critics hypocrites:
"Yall trippin trippin. Yall b—-es dont wanna f— da n—- wit da f—ed up teeth do you?????!!!!! Only b—-es upset is the uglies (not the black queens)"
After he was pounded hard enough with hate, even Breezy's mother came to his defense with these two IG posts: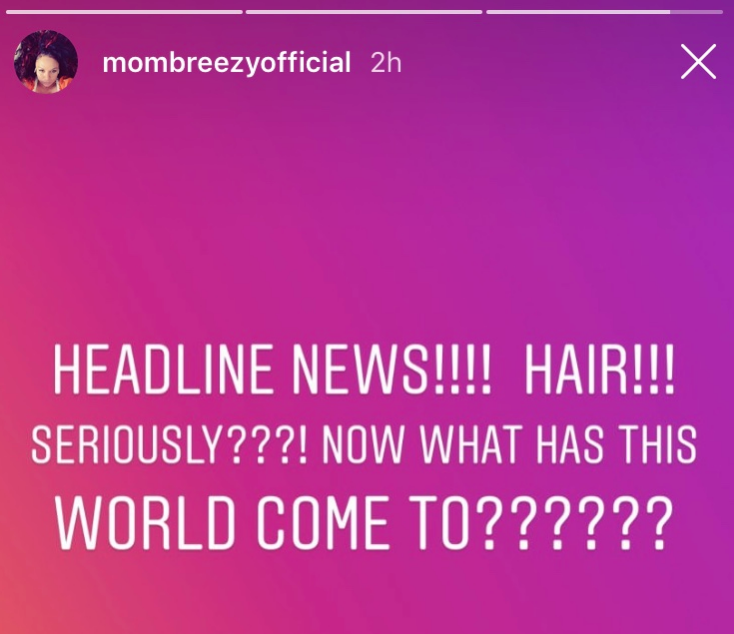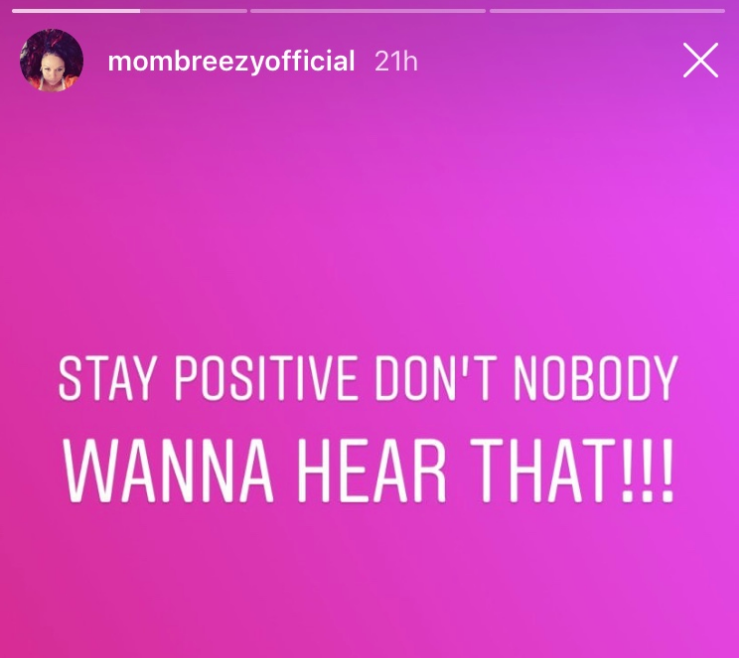 Next, Brown came out with a hair challenge, asking his female fans to post photos of their hair:
VIDEO: Chris Brown has a challenge for the ladies 👀 pic.twitter.com/MSdW9272DL

— CB Live 🎈 (@cblivee) July 2, 2019
There were some takers, but much more who frowned on Brown even further for his decision to even go this route:
He's not cute. Hasn't been since Run it.

— Cupcake (@cupcake32161) July 2, 2019