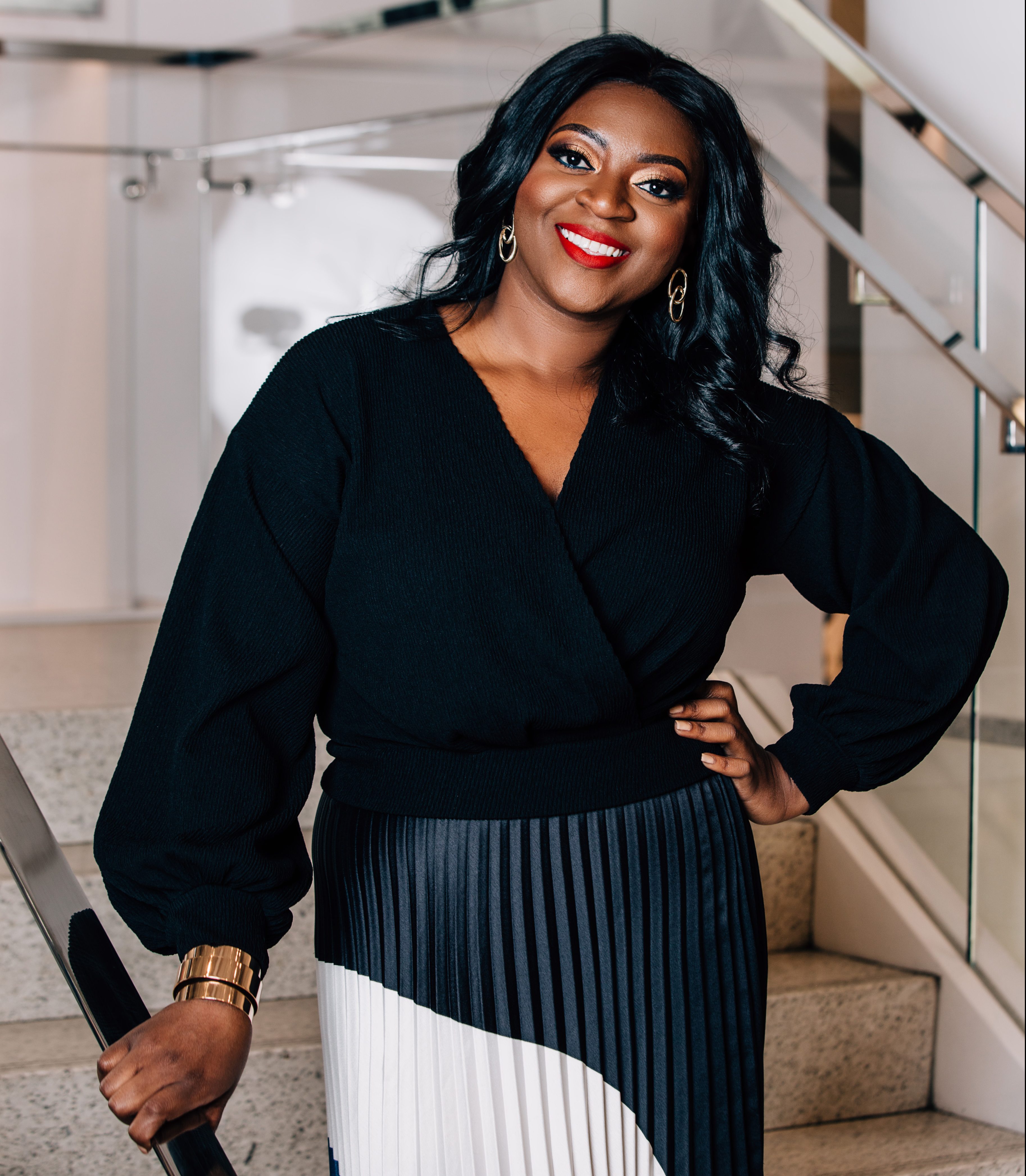 Ezinne Kwubiri is a change agent, diversity leader, innovator and ally. She began her career in diversity and inclusion at Viacom Media Network, where she lead project execution and people management as the senior director of global business service.
Kwubiri, now at fashion retailer H&M, is the first head of inclusion and diversity for the brand's North America market — the largest market for H&M. She is tasked with creating a strategic framework, facilitating and leading the company's mission to foster diversity, inclusion, democracy and respect for all of its employees.
Kwubiri is the epitome of Black Girl Magic. She has been recognized by Forbes, Business of Fashion, CNBC, Black Enterprise, Women's Wear Daily, Variety, Network of Women, and TheRoot.com.
She is a graduate of Howard University where she majored in accounting and business strategy. It was there that Kwubiri's passion for project management and cultural development was ignited.
What is your role at the company?
My role at H&M is to motivate, activate and challenge everyone to unleash the change agent in them. In this capacity, I serve as the head of inclusion and diversity at H&M, North America, which is a role that is new to the organization. My job is to design a strategy to increase inclusion and diversity in order to optimize business goals.
What are your departmental objectives and how do you create them?
My main objective is to disrupt the normal business practices and development methods for increasing representation across all levels and roles. Specifically, strategies are being developed in three key focus areas: colleagues, customer offer, and social impact. We're also looking into training and awareness, talent management, storytelling, and community involvement.
How important is diversity to you? 
Diversity is critical to all business sectors. Several business cases have proven that diversity yields better business practices and supporting a profitable business bottom line. It is important that we acknowledge, welcome and encourage diversity in any business. The world is diverse and our organizations should reflect this.
How do you approach business challenges?
Engaging different stakeholders. It's important that you evaluate the situation by taking diverse perspectives into consideration.
What are your thoughts on taking risks? 
Naturally, I am a risk-taker and embrace change, so I always welcome them. Risk should always be calculated, weighing the pros and cons, and understanding the impact it will have on people. Most importantly, when you take a risk, stand by your decision. If the process for making this decision was fairly accessed, then you can defend your case as needed.
What are three keys to your success?
Ownership. Be the expert in your role. Be knowledgeable, be accessible and be prepared. When you own your knowledge, you will be more confident in your delivery and when you are challenged on your perspectives.
Flexibility. Understand the business needs, and pivot when necessary. Celebrate the quick wins and be open to feedback from others.
Emotional Intelligence. Treating people with and having empathy for those around you will make you an ally to others. Be open, approachable, engaging and inviting.