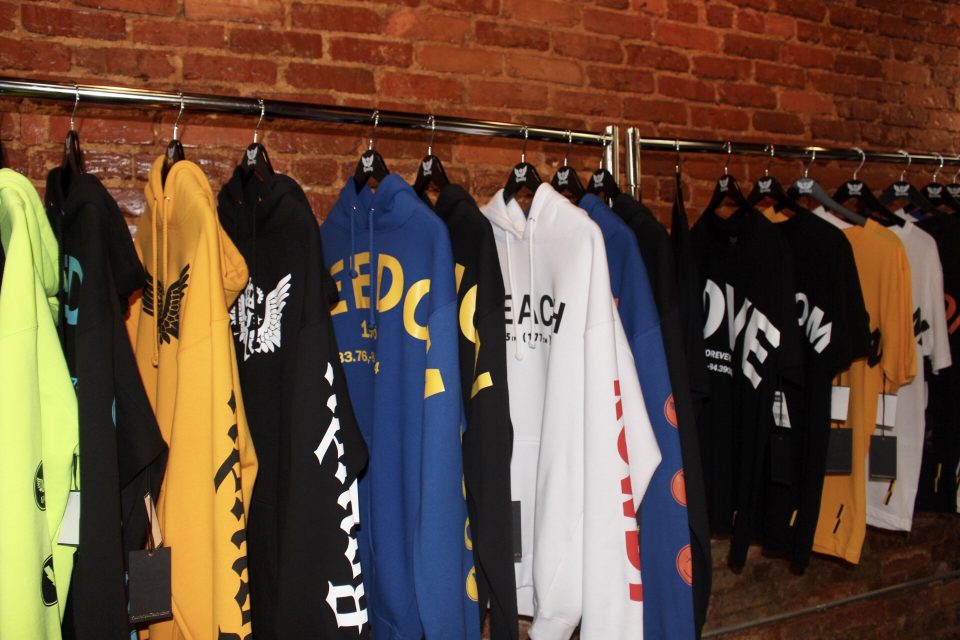 Grammy Award-winning songwriter and producer Dallas Austin, is reviving his '90s lifestyle brand — The ROWDY Collection. The music producer, who was recently inducted into the Songwriters Hall of Fame, decided to host the relaunch in his second home, Atlanta.
He collaborated with KONUSbrand.com to host a pop-up boutique on Atlanta's Edgewood Avenue from Thursday, July 4, 2019, to Saturday, July 6, 2019. The event which was open to the public and showcased clothing lines including Konus, Rowdy, Blank State, and No End Denim.
Austin explained how the 2019 Rowdy collection reflects the brand's fashion-forward fingerprint on lifestyle and culture.
"Nostalgia and the 1990s are very trendy these days, and as I reflected on my career, as I prepared for my induction into the Songwriter's Hall of Fame, I felt it was the right time to bring back The ROWDY Collection," said Austin. "And there's no better place to host this pop-up than my adopted hometown of Atlanta — where it all began and where it's still happening."
The event that gave people an opportunity to shop with the various brands, featured a fashion show highlighting Rowdy, a mini-exhibition of Muay Thai and MMA moves, as well as an open mic for rising artists.
Austin elaborated on the connection between hip-hop culture and fashion. "Music and fashion always go hand in hand," said Austin. "It's what really drives the culture and the tempo of what's going on all the time. The music and what you're wearing is it."
You can shop The Rowdy Collection by visiting www.konusbrand.com.