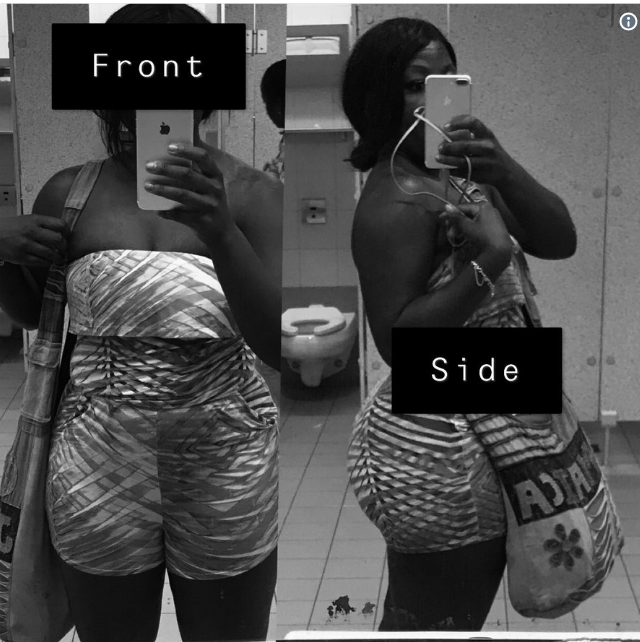 A Black doctor from Houston may sue American Airlines after being ordered to cover up in a blanket before she could fly because her outfit was deemed inappropriate, according to ABC13 Houston.
As CNN noted on Thursday, July 11, this is the same airlines that the NAACP issued a travel advisory against in 2017 because American Airlines "could subject (African Americans) to disrespectful, discriminatory or unsafe conditions." According to CNN, the advisory was lifted the following year after the company demonstrated improvements in its organizational processes.
Dr. Tisha Rowe, 37, was already on the plane on the plane for a flight from Jamaica to Miami on June 30 when attendants took note of how her summer clothing fit over her body.
A female flight attendant ordered Rowe off the flight and requested that she put on a jacket. When Rowe told her she didn't have a jacket, the attendant told her she would be barred from the fight she paid for unless she covered herself with a blanket.
This is the outfit that Rowe, a Houston-based family medical doctor, wore that American Airlines had a problem with:
Here is what i was wearing when @AmericanAir asked me to deplane for a talk. At which point I was asked to "cover up". When defending my outfit I was threatened with not getting back on the flight unless I walked down the aisle wrapped in a blanket. #notsofriendlyskies pic.twitter.com/AYQNNriLcq

— Tisha Rowe MD, MBA (@tisharowemd) July 1, 2019
Rowe, who was with her 8-year-old son, said she was humiliated. But since she already paid for the flight, she acquiesced to the flight attendant's mandate to cover herself so that she would not forfeit her seat.
"I felt powerless," Rowe told Buzzfeed. "There was nothing I could do in that moment other than give up my money and my seat to defend my position that I was completely appropriate."
After Rowe tweeted about the humiliation and her post went viral, American Airlines executives offered an apology. They also refunded her the money for the flight for her and her son. But the permanent psychological damage was done, Rowe said.
Worse than that, Rowe said she witnessed American Airlines' blatant hypocrisy for allowing a white woman, who was wearing an even smaller outfit than hers, board the plane without so much as a peep.
"The difference between that woman and me is she was about a size 2, thin," Rowe told The Washington Post. "It's hard to understand if you are not a double minority" — both Black and a woman — "how it's not pulling a card."
Rowe intimated that she will never forget how she was made to feel on June 30.
"We are policed for being black. Our bodies are over sexualized as women and we must adjust to make everyone around us comfortable. I've seen white women with much shorter shorts board a plane without a blink of an eye. I guess if it's a 'nice ass' vs. a Serena Booty it's O.K," she wrote in a Facebook post that has now been deleted, according to Buzzfeed.
Rowe said she feels even worse because her son was embarrassed and began to tear up on the way back to their seats. He even covered his head under the blanket they were given.
"'Mommy, follow the rules,' " he told her, according to The Washington Post. "I'm trying to explain to an 8-year-old — Mommy did not break the rules."