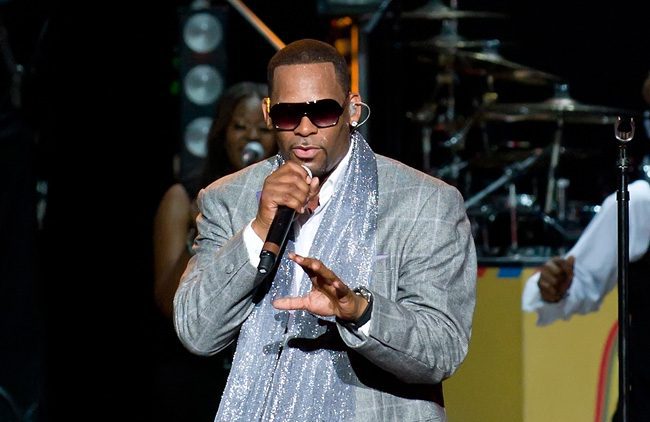 When rolling out published the story detailing how R. Kelly's former employees turned in over 20 sex tapes that allegedly showed him having sexual relations with underage girls, many readers were outraged. They wanted to know when the federal government would go after and arrest the people who allegedly helped the embattled singer commit these crimes.
Well, according to The Blast, the U.S. Department of Justice and Department of Homeland Security are doing just that.
While R. Kelly remains holed up in a jail cell in Chicago after being arrested by the feds on Thursday, July 11, 2019, many former employees are folding and starting to cut their own deals to avoid long sentences.
Some of those were in the inner circle are the ones who turned in the sex tapes that led to the federal indictments against Robert Sylvester Kelly, 52.
Two of the former employees have been indicted already for their own crimes, including former manager Derrel McDavid and ex-employee Milton Brown, The Blast reports.
McDavid is out of jail on a $500,000 bond after facing a judge on Friday, July 12. He has to answer to four charges, including hiding the smoking gun — the sex tapes — of underage girls. He is also facing charges for paying off people to keep them quiet, The Blast reports.
The Blast states that Brown will face a judge next week and that sources close to the federal probe told them that "more indictments are on the way." For example, there are receipts for plane tickets and itineraries to transport underage girls across state lines for the purpose of having sex, which is a violation of the federal Mann Act. Someone other than R. Kelly had to perform these duties since the singer is illiterate.
While some ex-employees have agreed to cooperate with federal law enforcement officials in their case against R. Kelly, the feds are especially targeting those who have refused to come clean about their roles in helping the singer commit and cover up these alleged crimes for many years.