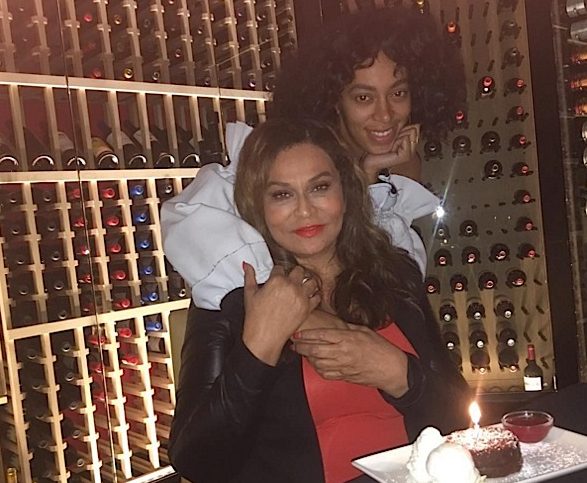 We know where Beyoncé's little sister Solange gets her tenacity and good looks.
Over the weekend, Beyoncé and Solange Knowles' mother, Tina Lawson (whose maiden name is Beyincé), posted a photo of herself when she was a teenager.
In the image, Lawson, who is now 65, was 15 at the time. She was tall and lithe, much like her youngest daughter Solange was at about that same age. She has a serious look on her face, as she took the picture in a corner.
Perhaps startled at just how strong the resemblance is between her and her daughter Solange, Lawson captioned the photo:
"I am 15 and look just like Solange on this photo," she said. "I did my own haircut!"
Lawson's celebrity fans, friends and followers ate up the throwback photo.
Tamar Braxton liked the shot, Telling Lawson: "Still pretty tho🤷🏽‍♀️🎯."
Holly Robinson Peete added "Looooove! Ms Slim Goodie❤️."
Academy Award-winning actress Octavia Spencer (2012's The Help), said: "Still beautiful.
Felicia Horowitz said: "I LOVE this!!!"
Actress  Vanessa Bell Calloway ("Saints and Sinners") told Lawson to "Go head gurl!!! You look like both of your babies and I love the haircut."
Actress Telsea Tavares was probably shocked at how much Lawson and Solange look like twins: "OHHH MY GOSH 😍."
And actress LaTanya Richardson Jackson ("The Fugitive," "US Marshals"), the wife of Samuel L. Jackson, added: "So much like Solange🥰♥️😇."