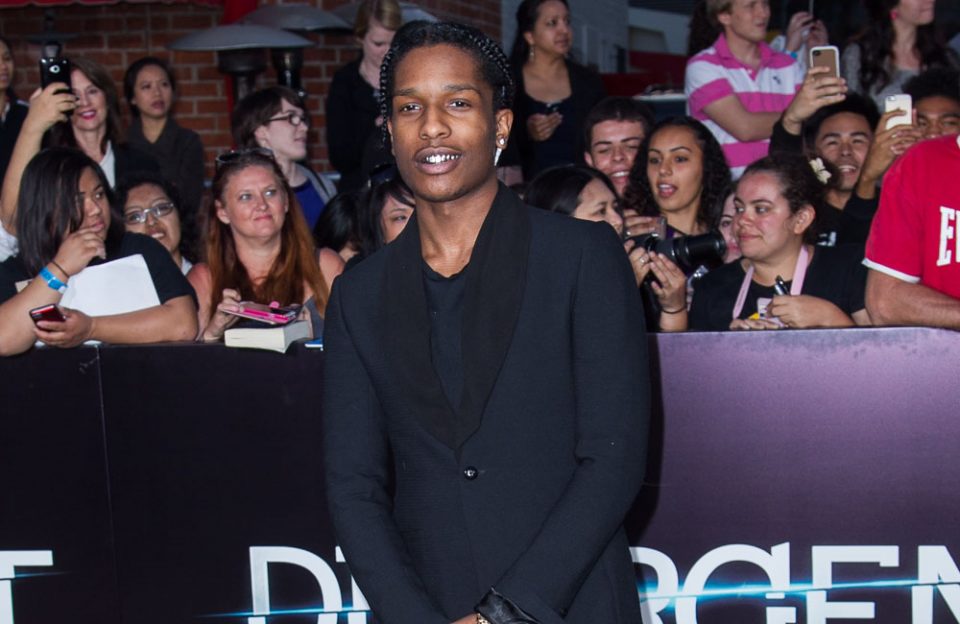 The authorities in Stockholm are not going to charge the man who allegedly hit A$AP Rocky's bodyguard before becoming the object of a mob-style beatdown.
In the two videos that have been circulated widely on social media, A$AP Rocky, aka Rakim Ayers, is seen trying to squash the potentially explosive situation by imploring the fans who were following them to walk another way. The video shows the two Swedish men continuing to harass and follow A$AP Rocky's crew as they walked the streets.
When one of the fans allegedly threw a pair of headsets that hit the bodyguard of A$AP Rocky's, it precipitated the thorough pummeling of the pesky fan.
Rocky has been in police custody ever since his arrest on July 3 with no sign of getting released anytime soon.
Despite the video evidence, the fan was never charged by the Swedish police and prosecutors have indicated that he will not be charged, according to TMZ.
TMZ is almost assured that Rocky will be indicted as early as this Thursday. And if Rocky is convicted of assault, he faces up to six years in prison.
Here is the part that is confusing to folks here in the United States. Swedish prosecutors relayed to TMZ that the pesky fan who threw the headphones at the bodyguard is not being charged because he was defending himself after being "pushed and lifted by his neck" by the bodyguard. But the bodyguard was released from custody just days after the incident while A$AP Rocky remains in confinement.
If the bodyguard initiated the fracas, why is he not in jail next to A$AP Rocky?
Furthermore, there is no video evidence shown thus far that the bodyguard initiated the violence through pushing or "lifting by the neck," so how did they come to the conclusion not to charge the fan following Rocky? Thus far, Swedish prosecutors have not revealed the totality of their findings.
Stay tuned to further details.