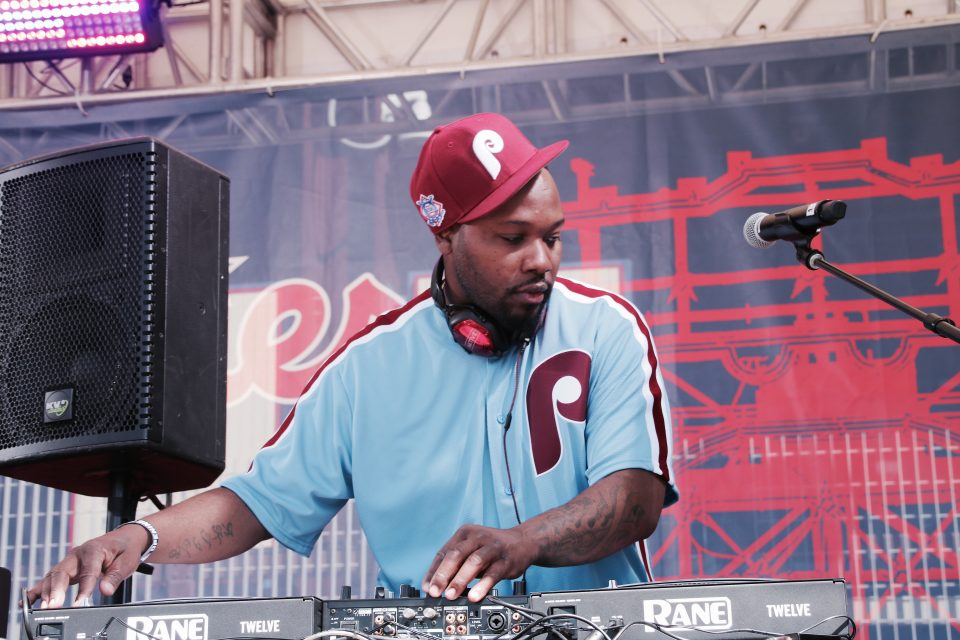 DJ Name: DJ Aktive
Name: Maurice Deloach
Hometown: Philadelphia
Genre: Hip-Hop, R&B, Pop
Venues: Touring Arenas
DJ Aktive has become one of the most sought-after DJs in the industry. Spinning professionally for the past 18 years, the Philadelphia native has toured the world with some of the top artists in the music business. With an impressive record of accomplishment, Aktive is ready to take on a new venture with his new label Aktive Music.
Rolling out had the opportunity to speak with Aktive while he is currently on tour with Janet Jackson.
How did you come up with your DJ name?
The name DJ Aktive was given to me in school by a classmate that said I was active, moving around a lot, and always busy and it just stuck with me.
When did you start DJing?
I started spinning when I was a kid at the age of eight. My father was a DJ and my older cousins were DJs. I start studying my older cousins DJ Ghetto & Kid Swift who were in DJ music competitions, [and] that made me want to compete at the early age of 15.
How do you define your style?

My style is defined as a mixture of battle DJ, party, musician style, and hype man.
You have your own label Aktive Music. What artist's music have you produced under your label?
Yes, I own my own label … Aktive Music. I just started releasing music last year and we are working on signing and developing new and upcoming artists.
What is the role of the official tour DJ? Name a few artists that you have worked with.
The role of a tour DJ is to keep the crowd entertained and engaged with the show using hype music and energy. As a tour DJ-musician, my job is to compliment the band with samples, tasteful scratching, dropping hooks, remixing the artist records -we call them flips – and sometimes running protocols or stems with the band. Some artists I have toured with include Diddy, Nas, Common, Kanye West, Tyga, Marsha Ambrosius, MusiqSoulchild, Estelle, Queen Latifah, and currently Janet Jackson.
You are the official tour DJ for the legendary Janet Jackson. Tell me about that experience.
Spinning for Janet Jackson is a humbling experience. I never thought I would be spinning for Janet Jackson. She is an awesome person and to watch her work is incredible. She is very dedicated to her craft and hard working. I love rehearsals with Janet and the band because of the creativity she lets us have with the input to her show.
List three DJs you admire who have influenced the DJ culture.
DJ Jazzy Jeff, DJ Premiere, and DJ Grandmaster Flash
What three skill sets do you feel are critical for any professional DJ?
Learning all genres of music, learning how to mix properly, knowing your crowd and your timing when dropping songs and working the microphone when needed.