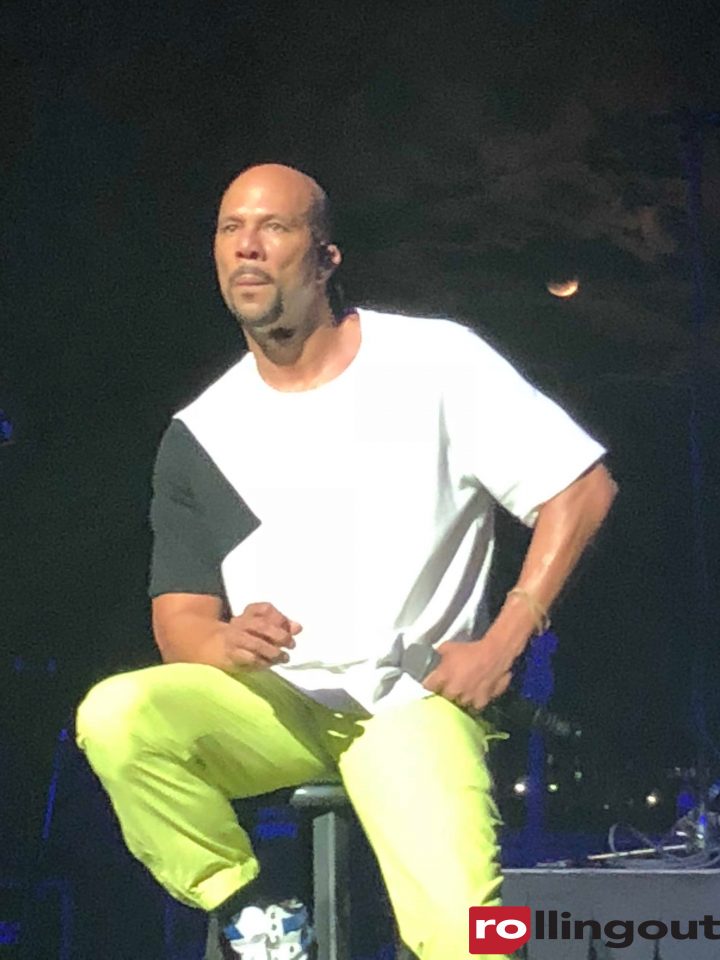 Oscar and Grammy award-winning hip-hop artist Common hosted an intimate listening party in New York City last night to preview songs from his forthcoming album titled "Let Love Have The Last World." The hip-hop veteran discussed the inspiration behind more than a half dozen songs, including being molested by a family friend when he was a child.
"I talked about things that people normally wouldn't hear from us in hip-hop or as a Black man, and this song is talking about … molestation in this song," Common explained. "And I talked about it in my book too, but I talked about experiences that I had."
Common shared the child abuse experience in his book and in music for the greater good. "I only do this with the thoughts of hoping to stop cycles of things that go on like that, the molestation and sexual abuse."
The raptivist also shared his thoughts earlier this week on Twitter regarding the need for people to release the burden of sexual assault. "I talked about being molested because, as a Black man, many men have hidden that. Many people have hidden that. And you carry that weight with you. But at some point, you've got to let it go."
Perhaps the best song I heard last night was "Her Love" featuring Daniel Caesar, often described as "I Used To Love H.E.R. 2.0." In the song, Common teams posthumously with producer J Dilla, revealing that the pair were roommates at the time of his death. On the track, Common name drops many of today's hip-hop stars, including Cardi B, Meek Mill and J Cole.
Another standout was "Show Me That You Care" featuring Jill Scott, a song that was inspired by a phone call between Common and his daughter.
"She told me a lot of things and places that she felt I failed as a father, and me coming to reckoning with that and not just being defensive, because at first, naturally, I was mad, I was hurt, and all that," he explained.
Common showcases his story-telling ability in "The Fifth Story," a song that perfectly paints a picture of a confrontation caused by the suspicion of infidelity between a couple.
Twenty-five years after his debut, Common is still evolving as an artist and it is his evolution as an artist and as a man that helps to expand the boundaries of hip-hop.
Though the new album doesn't have a release date, be on the lookout for it soon. Common is currently on a tour for his new book "The Fifth Story," which is in stores now.
If you have been the victim of a sexual assault and would like to talk to a professional, call the National Sexual Assault Hotline at 800-656-4673. An online chat is available on the website as well.
Check the next page for Common talking about the song "Show Me That You Care."