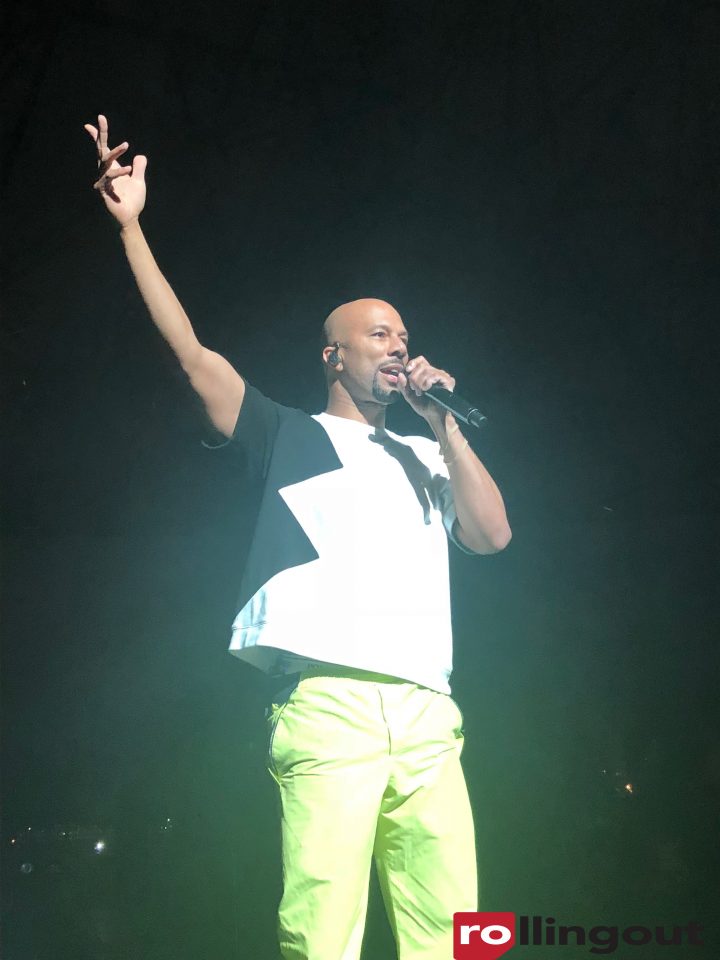 To most Black women, rapper Common is the quintessential embodiment of manhood: strong, intelligent, articulate, responsible, socially-conscious, upwardly mobile and financially secure.
It is hard, with the powerful image that he projects, to fathom someone like him being subjected to any type of abuse. But in his Simon and Schuster-released book, Let Love Have the Last Word, the universally-respected rapper personally expounds on what used to be a horrible, hidden secret within the African American community: incest and pedophilia.
The Oscar, Golden Globe and Grammy-winning rapper, born Lonnie Rashid Lynn, explains in the book that he had repressed the traumatizing experience of being molested by an extended family member during a trip to Cleveland when he was in single digits, according to People and Page Six. 
But it was while the 47-year-old Chicago native was rehearsing scenes with veteran actress Laura Dern (Jurrasic Park) for the film The Tale in 2018, that the memories flooded back to him out of nowhere.
"One day, while talking through the script with Laura [Dern], old memories surprisingly flashed my mind," the rapper-turned-actor and author wrote, according to Page Six. "I caught my breath and just kept looping the memories over and over, like rewinding an old VHS tape…I said 'Laura, I think I was abused."
Common continued in the book: "I was excited for a road trip I was about to take with my family. … My mother; my godmother, Barbara; her son and my god brother Skeet; and his relative, who I'll call Brandon…"
Common was instructed at the Aunt's house in Ohio to sleep in the same bed with a boy he simply names "Brandon."
"At some point, I felt Brandon's hand on me," Common wrote. "I pushed him away. I don't remember saying a whole lot besides, 'No, no, no.' He kept saying, 'It's okay, it's okay,' as he pulled down my shorts and molested me. After he stopped, he kept asking me to perform it on him. I kept repeating 'No' and pushing him away. I felt a deep and sudden shame for what happened."
Being far too young to emotionally reconcile what just happened to him, Common reflexively buried the memory of the experience within the deepest crevices of his soul. "I just pushed the whole thing out of my head. Maybe it's a matter of survival – even now, two years after the flash resurgence of memories, as I'm writing, I'm still working through all of this in myself and with my therapist."
In this follow up to his 2011 New York Times bestseller One Day It'll All Make Sense, Common elucidates what he tries to accomplish with this book and for sharing his story of abuse.
"I want to be a person who helps break cycles of violence," Common said, adding that he's sought professional help to cope with the abuse. "This is a love in action, and I intend to practice it."