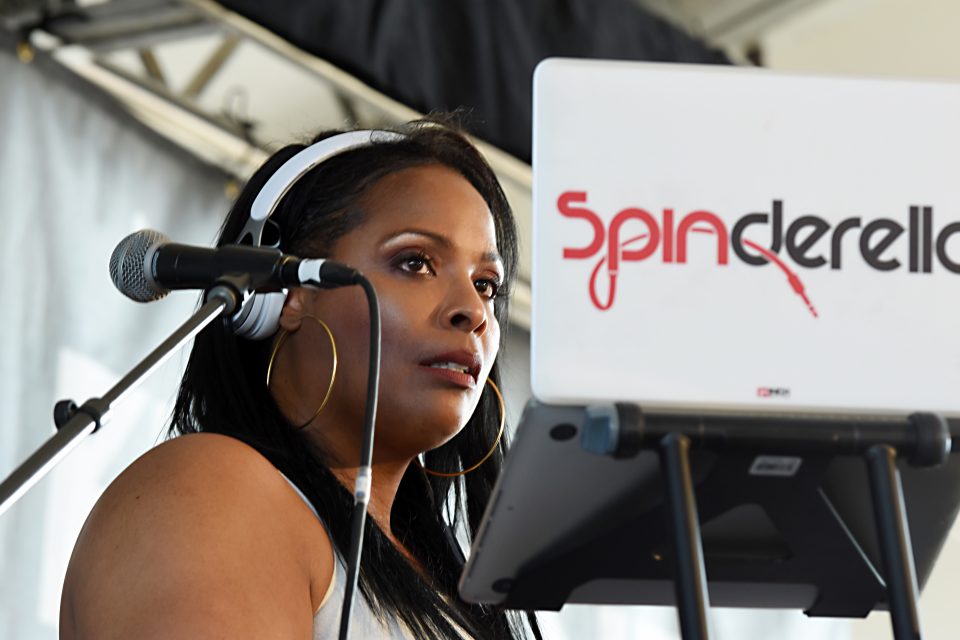 After several weeks of silence in the wake of iconic DJ Spinderella's lawsuit, Salt-N-Pepa clapped back at their former partner's claims that the legendary duo cheated her out of deserved royalties and multiple other lucrative opportunities.
As rolling out reported previously, Spinderella, 47, filed a federal lawsuit in Dallas claiming Salt-N-Pepa jilted her out of millions of dollars over the past 20 years, including royalties from their 1999 Best Of album. She also claims the duo deliberately left her out of other money-making ventures, including talk show appearances, concert performances, and a TV show based on their journey to success.
Sandra "Pepa" Denton, 52, and Cheryl "Salt" James, 53, say Diedra "Spinderella" Roper has filed a meritless and factually inaccurate "smear campaign" and is a disgruntled former contract worker who wants what is not entitled to her.
"After decades of friendship, Spinderella has embarked on a smear campaign, and sued her friends, based on blatantly erroneous assertions," Salt and Pepa said, according to The Blast and TMZ. "The truth, however, is that Salt and Pepa have always tried to do right by Spinderella.
"Spinderella decided to quit performing with Salt and Pepa years ago and asked to rejoin the group 'Salt N Pepa' in December 2013. Nostalgia and the desire to help a friend motivated Salt and Pepa to agree. They offered to pay Spinderella on a per-show basis to perform with the group. Spinderella, grateful for the opportunity, agreed, and they performed together again."
Spinderella's attorney, Paul Stafford, says the lawsuit is for breach of contract, infringement of trademarks and misappropriation of her image. It also seeks an accounting of the proceeds of the revenue of the group.
Through her attorney, Spinderella claims she was "routinely featured and spotlighted" at live shows, where "she generated significant on-stage excitement and delighted audiences with her captivating musical grooves and remarkable deejay tricks," according to documents obtained by the New York Daily News.
"Before we filed this lawsuit, we intended to resolve the matter with all the defendants, but we were unable to do so, and it's unfortunate that the defendants have chosen not to try and honor Spinderella's role in the group or their financial or legal commitments to her," Stafford says. "So she was in a position where she had to force her rights and protect her brand, so that's what we're doing."