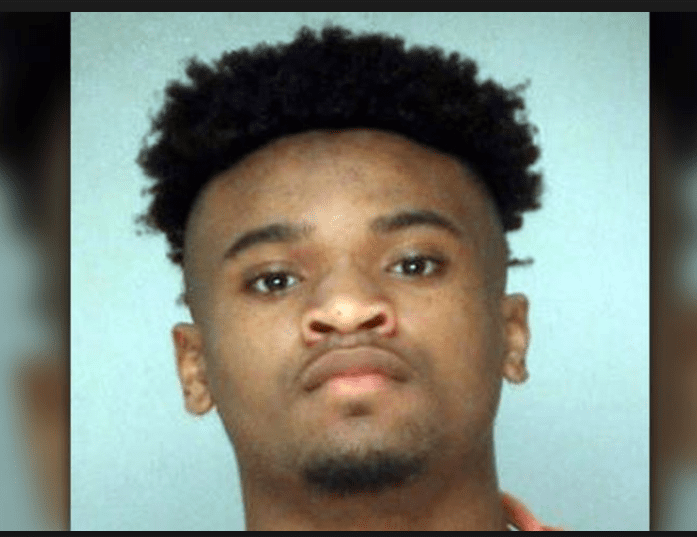 A Georgia teen was found guilty for strangling his sister over an argument over the family's Wi-Fi password that turned deadly.
Eighteen-year-old Kevon Watkins has been sentenced to life in prison after killing his sister, 20-year-old Alexus Breanna Watkins, at their home in Macon, Georgia, about an hour's drive south of Atlanta.
The incident occurred two years ago when Kevon Watkins and his mother began yelling after he changed the Wi-Fi password so he could play video games without being disturbed, prosecutors said according to the Atlanta Journal-Constitution.
As her last act of bravery, Alexus Watkins jumped into protective mode and tried to intercede out of fear that her brother would get violent with their mother.
When Alexus Watkins stepped in between to protect their mother, Kevon bucked back and he and Alexus began to fight and fell to the ground, prosecutor Jason Martin argued in court. The mother feverishly, but futilely tried to separate Kevon and Alexus before fleeing to call authorities.
According to the police report that prosecutors presented in court, Kevon kept his sister Alexus in a chokehold for about 15 minutes. In fact, one Bibb County deputy stated in court that the 16-year-old Kevon was still choking his sister when authorities arrived. That was 10 minutes after the mother placed the 911 call.
Upon arrival, authorities were able to get Kevon Watkins to release his death grip on his sister. They immediately tried to administer CPR in order to resuscitate the sister but to no avail. She was officially pronounced dead shortly thereafter.