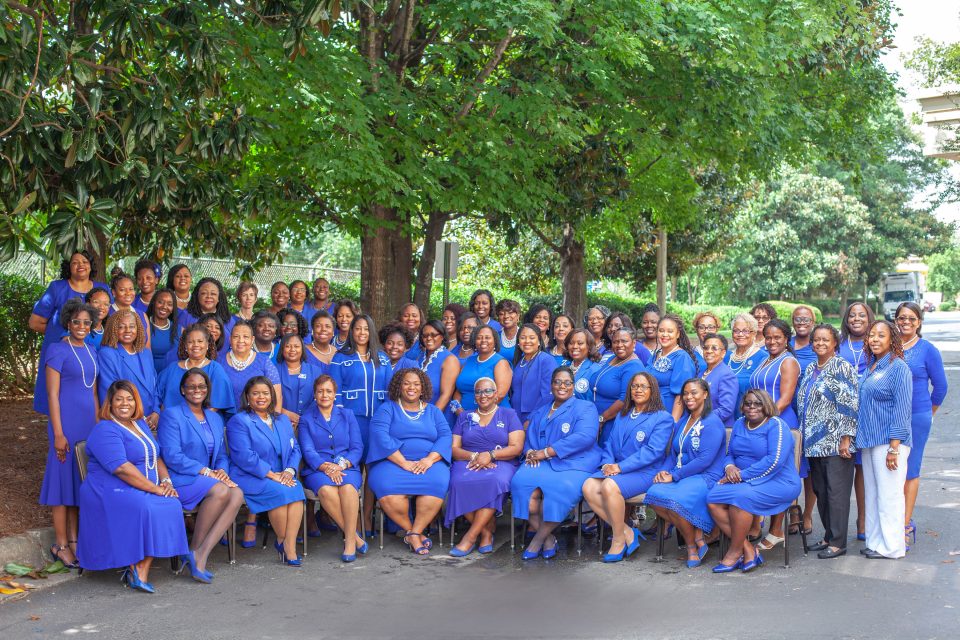 Zeta Phi Beta Sorority Inc.'s southeastern region is culturally and geographically diverse, encompassing three states and four islands — Florida, Georgia, South Carolina, the U.S. Virgin Islands, the Bahamas, and Trinidad & Tobago.
The sorority's southeastern region hosted its annual leadership conference in Atlanta on August 3, 2019, with the organization's international president, Valerie Hollingsworth Baker, in attendance. The gathering was another milestone in the organization's journey to its centennial celebration honoring Zeta Phi Beta's five founders from Howard University. Those visionaries set out to build a sorority that would raise the consciousness of Black people, encourage the highest standards of scholastic achievement and foster unity among its members. Since its founding, Zeta Phi Beta has historically focused on addressing social causes.
The focus of the southeastern regional meeting was to provide the sisterhood with a cohesive service calendar of programs that support the organization's national initiatives to positively enhance, cultivate and empower women, men, youth, seniors and international women of color. Programs include Stork's Nest, a prenatal education initiative of Zeta Phi Beta Sorority Inc. and the March of Dimes which serves approximately 6,000 women each year. The newly developed capstone initiative is designed to raise awareness and support people with mental health challenges and autism.
Zeta Phi Beta's southeastern region also donated $11,000 to Elisabeth Omilami, the president and CEO of Hosea Helps, which provides food and medical care to more than 60,000 people a year.
Members of the southeastern region are also collecting donations to support the sorority's National Education Foundation's Z-HOPE Project. The objective is to present $10,000 to the foundation at the organization's centennial celebration.