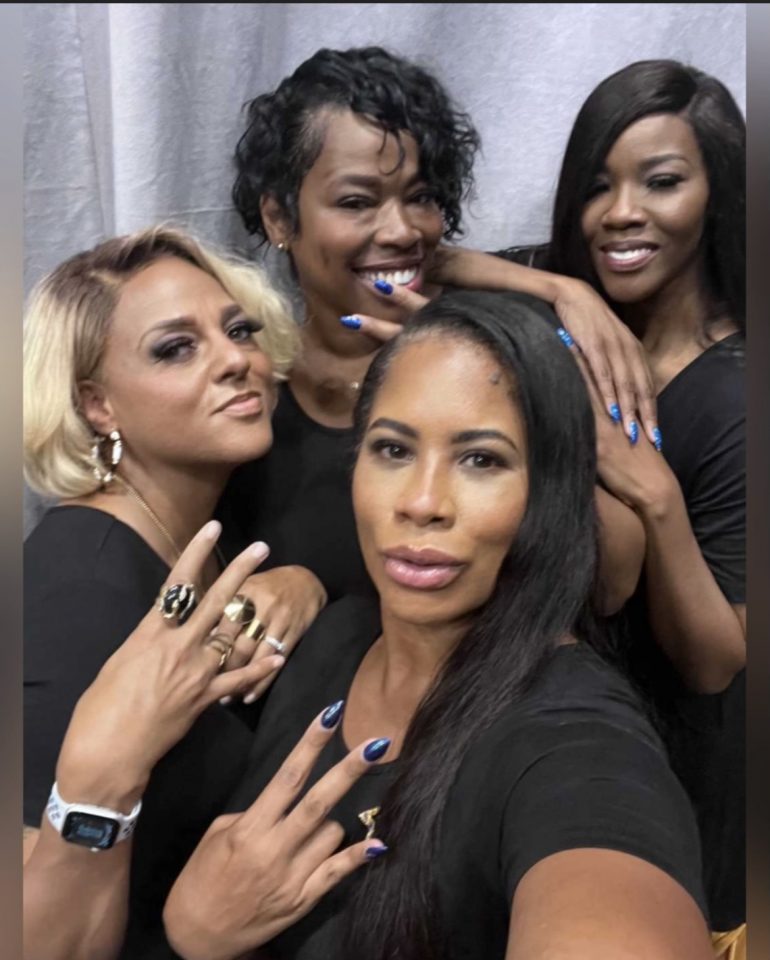 Sigma Gamma Rho Sorority Inc. returned to Indianapolis, Indiana, to celebrate its Centennial Boule July 12-17. They welcomed several new members, including Marsha Abrosius, and the ladies of Brownstone. Rolling out spoke with group member Nicci Gilbert about being inducted into the centennial class.
What about Sigma Gamma Rho Sorority Inc. made you want to join?
I was asked if I would do a shout-out for [Sigma Gamma Rho's] centennial. Initially, I had no clue or no idea, and I joked around about coming to party with them for their centennial. I got the email from Deborah Brown offering me the opportunity to join this incredible organization. I did some research and was impressed with the [sorority]. And then, the Hattie McDaniel of it all. Being a person from the entertainment industry and understanding that Hattie McDaniel and her advocacy and what she represented and being the first Black woman to win an Oscar. I started looking at all these incredible women like MC Lyte, my good friend; I sit on her board for Hip Hop Sisters. I thought this was just good company. I think the bigger part is when someone offers you an opportunity like this when you are in a valley because I have a lot of things going on in my career. It spoke volumes to me because that is the sisterhood, loyalty, and love anybody wants when taking on a giant. It was about the work I'd done in the past, which made me very honored and excited about his sisterhood.
Tell us about what it feels like to be the first group inducted into a sorority during a symbolic and meaningful event such as their centennial celebration.
It blows my mind because we were the first girl group signed to Michael Jackson's record label. We made history in 1993, and here, all these years later, to be coming together again. It is an amazing opportunity not just to be doing this as an individual but collectively as a sisterhood; it's just incredible.
How do you plan on marrying the two worlds, with your position in entertainment in partnership with the organization to implement change in communities, especially as it pertains to young Black women?
This is what I am most excited about. I want to learn more about the organization's initiatives, plans, and events. I was super excited to hear about Swim 1922; I think it's important for our youth. I'm interested in finding out where this amazing sisterhood sees my initiatives and goals fitting into their programming. I believe anything we do collectively will be amazing. I would love to work with all of my sorors who are ready, willing, and able to do the work to change the narratives in entertainment and media [especially] how our young Black women's self-esteem has just been trampled on.