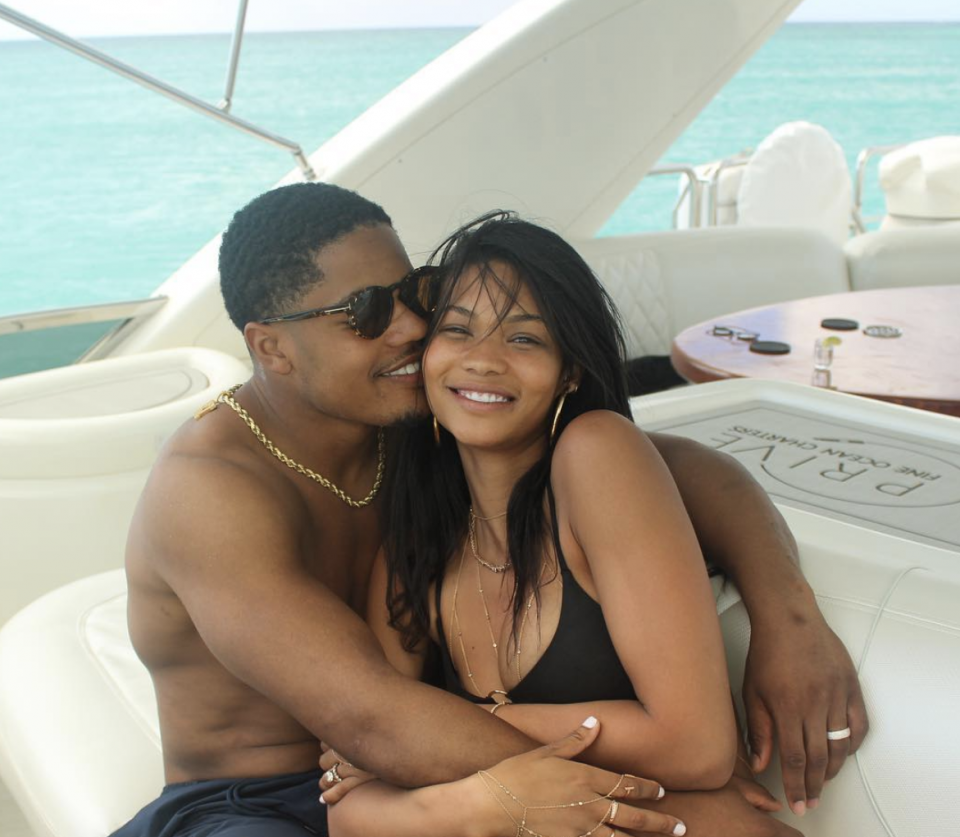 Supermodel Chanel Iman and her husband, NFL player Sterling Shepard, used Instagram on Monday, Aug. 26, to reveal a big surprise.
Iman shared a photo of her family with Shepard and little Cali Clay announcing her second pregnancy. In the photo, you can see her snuggled next to her family on the couch wearing a cream crop top blouse to show off her growing baby bump.
https://www.instagram.com/p/B1pHoqKDAhZ/
Friends of the couple responded with excitement and love in the comments.
Lira Galore responded, "Omggg," along with the heart emoji.
Cassie, who is also pregnant, shared four black heart emojis.
Vashtie said, "You are the cutest family! So happy for you."
The news comes after the couple recently celebrated their daughter Cali Clay turning 1 on Aug. 10. Both Iman and New York Giants wide receiver Shepard gave an inside look at their daughter's birthday bash that featured a festival-themed party with games, sweet treats and pony rides. They shared photos and videos from the celebration.
The second-time parents-to-be married in March of 2018.