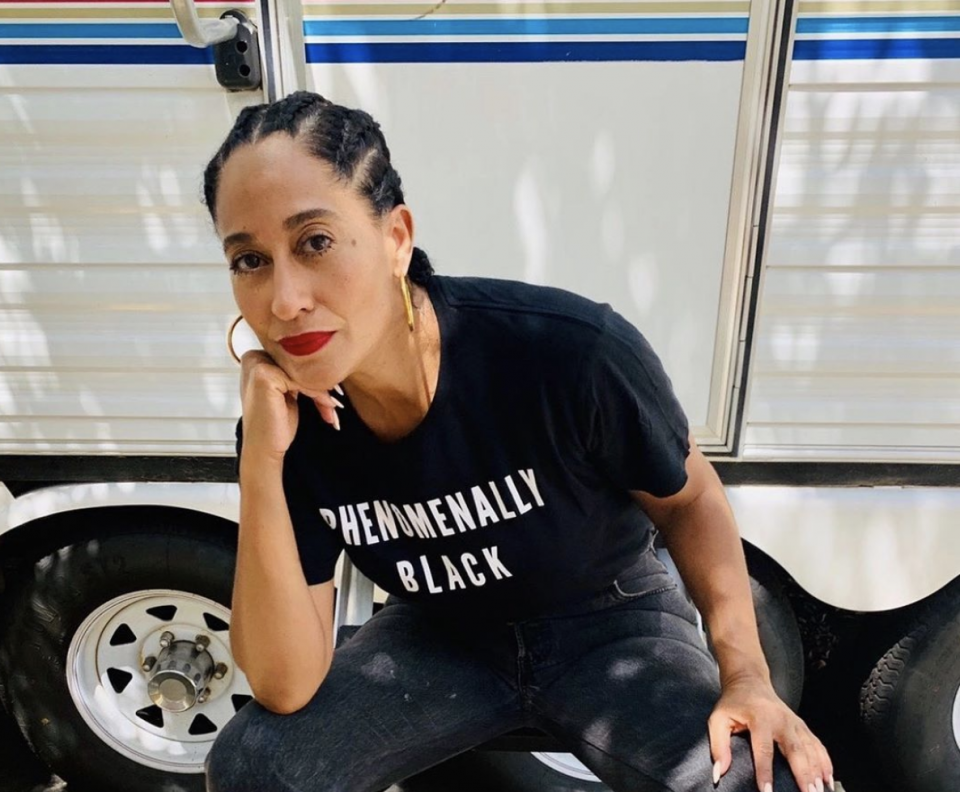 Tracee Ellis Ross is known for her endearing characters, witty humor, great sense of style and fabulous hair. Now the multitalented actress has officially entered the beauty arena as she launches a new haircare brand, Pattern Beauty.
Ellis Ross made the big announcement about her beauty brand for the curliest, coiliest and tightest textures via Instagram by posting a nude photo of herself sporting her luxurious natural hair texture on Tuesday, Sept. 2.
She began the post by explaining her hair journey. "Thrilled to introduce PATTERN // my new haircare brand specifically for curly, coily, and tight textured hair.⁠ @patternbeauty is the result of 20 years of dreaming, 10 years in the making (I wrote my first brand pitch in 2008, right when 'Girlfriends' finished ) and two years of working with chemists. I'm so excited to share this with y'all. "
Fans and friends responded to the announcement praising her for her new business venture.
Lala Anthony, said, "This is amazing, CONGRATS! Can't wait to get some for Kiyan."
Robin Thede shared, "OH MY GOD THANK YOU."
Shonda Rhimes responded to the announcement with praise hands and by saying "Yesss."
Pattern Beauty shared on Instagram a sneak peek of the collections modern yellow, black and white look. The new brand that promises safe ingredients, larger sizes and beautiful packaging is set to be released to the market on Monday, Sept. 9, 2019.
We're excited for the release and look forward to trying it and reviewing it.