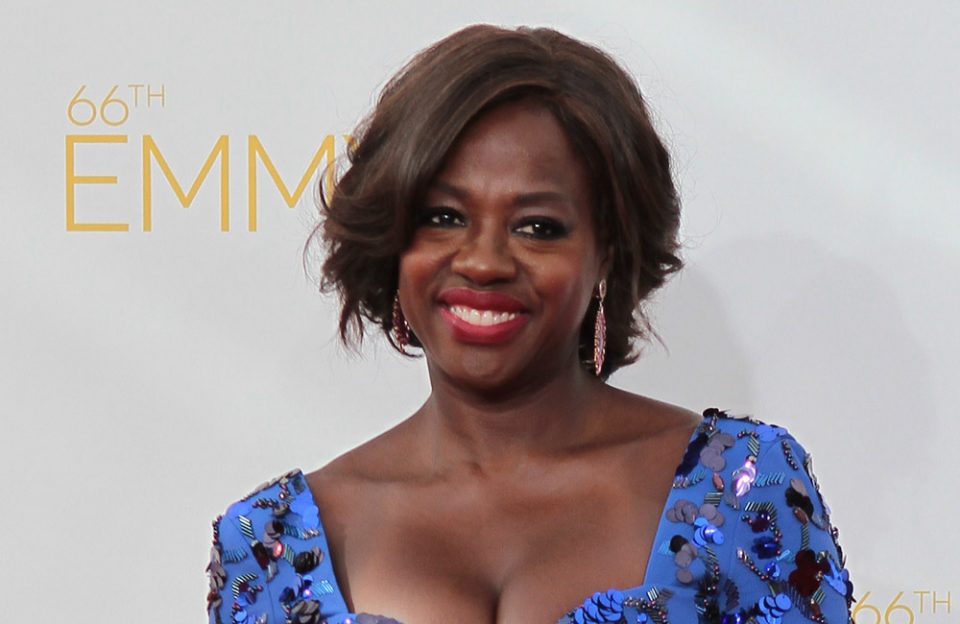 Oscar and Emmy Award-winning actress Viola Davis is the very personification of American royalty. She exudes nobility and sophistication as she continues to collect accolades and trophies for her performances in such projects as Fences and "How to Get Away With Murder."
It took a while for the mainstream to recognize what urbanites had valued for decades. In fact, her upward trajectory image-wise from her Academy Award-nominated performance in The Help to how she is viewed now after as her hit television show "How to Get Away With Murder" just concluded is almost a metaphor for her life. And, finally, an international beauty corporation is trumpeting her natural beauty by making her a brand ambassador.
Davis is now an official spokeswoman for L'Oréal Paris, and she admits the prized appointment does not feel real. Growing up in Rhode Island, she never thought she was equipped with the requisite intangibles and physical attributes coveted by major fashion and beauty houses.
"It feels surreal," she told People magazine. "First of all, and you can take what I'm about to say with a grain of salt: I never thought that I could be an international spokesperson for L'Oréal. The fact that I am, it feels like my life has come full circle."
"When I thought of beauty and femininity when I was a young scrappy girl growing up in Central Falls, R.I., I didn't associate it with myself," she added. "I didn't think that I had all those attributes that women who are seen like that should have."
According to People, Davis will appear in print, digital and TV ads for L'Oréal with other spokeswomen like her "How to Get Away with Murder" co-star Aja Namoi King.
Meanwhile, a multitude of Viola Davis fans – including her Hollywood pals –stormed her Instagram page that is already four million strong to pour on the accolades and tributes.
Taraji P. Henson saluted her friend – and begged Ebony magazine to put Davis on the cover with her – with this message: "YES HAIR😍😍😍🙌🏾🙏🏾💋💋💋."
Actress Gina Torres said: "So beautiful and so empowering!! How very smart of @lorealskin to pick the perfect role model. 🙌🏽🙌🏽💖."
Actress Regina Hall (Think Like a Man, About Last Night) responded with emojis: 😍👏🏽👏🏽.
Comedian Loni Love of "The Real" talk show added: "Congratulations Queen!!!"
Actress Wendy Raquel of "The Game" and "Steve Harvey Show" said: "Yeasssssss!!!! #Loreal❤️🔥🔥🔥🔥 you are so #WorthIt💕."
Davis received another heartwarming gift when "Empire" star and fellow Oscar nominee Taraji P. Henson (Curious Case of Benjamin Benton) insisted that Davis join her on the cover of the iconic Ebony magazine.