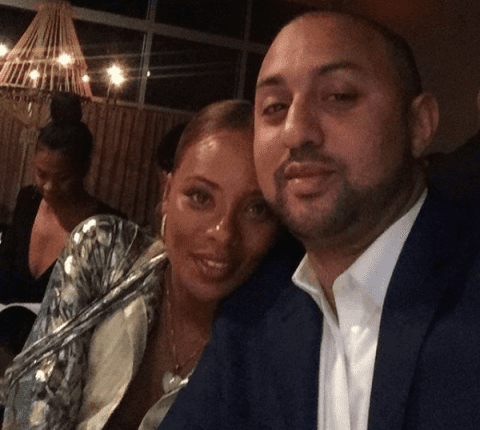 "Real Housewives of Atlanta" star Eva Marcille indicted that her newborn son is already the very definition of his name — Maverick.
The season 3 winner of "America's Next Top Model" and husband Michael Sterling welcomed the infant into the world on Sept. 17, 2019.
"Just like his name implies, Maverick did things his way. He came a few weeks early," Marcille told Us Weekly. "I started getting contractions three days before he decided to actually arrive, so we checked into the hospital just to be prepared. All I ever ask for is a healthy baby and God answered my prayers, so everything went smooth."
Marcille and Sterling are also the parents to 17-month-old son Michael Todd Sterling Jr. Marcille also has a daughter, Marley, 5, from her previous relationship with singer Kevin McCall.
Marcille indicated to Us Weekly that Maverick's siblings are obsessed with pampering the newest edition to their family.
"They can't get enough of him. Marley is the best big sister and she loves being the oldest," Marcille said. "She's helping me with both of her brothers, keeping Mikey busy when I have to feed Maverick and is just the sweetest girl I could ask for."
The kids aren't the only ones in love with little Maverick. RHOA co-star Cynthia Bailey, 51, quipped that all the new arrivals are giving her a touch of baby fever.