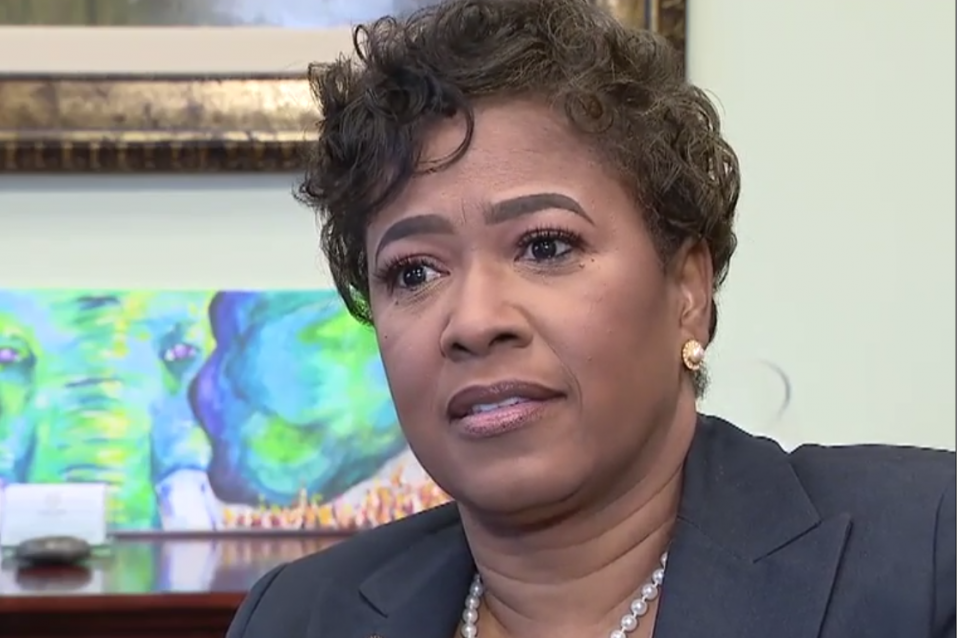 It was a hug not only seen around the world, but it also made a deafening noise to a multitude of the murdered man's supporters and outraged legal experts.
When Texas State Judicial Judge Tammy Kemp embraced convicted murderer and admitted racist Amber Guyger, she sparked an inferno of emotions among many observers who believe she violated the oath and ethics of her office. Some social media responders even tagged her with the derisive nickname "Mammy Tammy" along with other demeaning memes.
#mammytammy https://t.co/YTVgLrJkQH

— El Fuser (@ElFuserTheRagin) October 3, 2019
Some even believed that she not have given in to the repeated request from Brandt Jean, the brother of Botham Jean, to hug Guyger in an act of forgiveness.
"What I was thinking about at that moment was Sheriff Brown's policies, and that is generally there is no contact with the defendant," Kemp recalled to CBS-DFW. "But when he said 'please' a second time, I just could not refuse him. I could not, and so I said 'yes.' I thought they both needed it, and that's why I didn't want to stand in the way of it."
Kemp said that her emotional and physical outreach to Guyger began after all of the court proceedings had concluded and that she did not bring religion into the courtroom.
"I told her that Brandt Jean has forgiven you, and you need to forgive yourself," she said she told Guyger, according to CBS-DFW. 
"She said, 'I don't even have a Bible. I don't own a Bible. I don't even know where to begin,' " she said Gugyer told her. Kemp said she told Guyger that she would retrieve one for her, which she did.
Kemp also told Dallas television stations that she did not ask Guyger to pray nor did she pray with the convicted felon. But as a woman of faith, Kemp felt compelled to wrap her arms around Guyger after she pleaded for a hug.
"Ms. Guyger asked me for a hug," Kemp said sternly, pointing her finger for effect. "And I'm embarrassed to say that she had to ask me twice."
"She asked me, 'will God forgive me?' " Guyger asked Kemp, according to Fox4 Dallas, to which Kemp said she responded, "I believe God will."
Kemp concluded that she does not regret what she did and adds that she would do it all over again despite the backlash she has received.
"I believe as a Christian I am commanded to offer love and compassion, just as Brandt Jean did," Kemp said.
See the entire local Dallas report on CBS-DFW here.