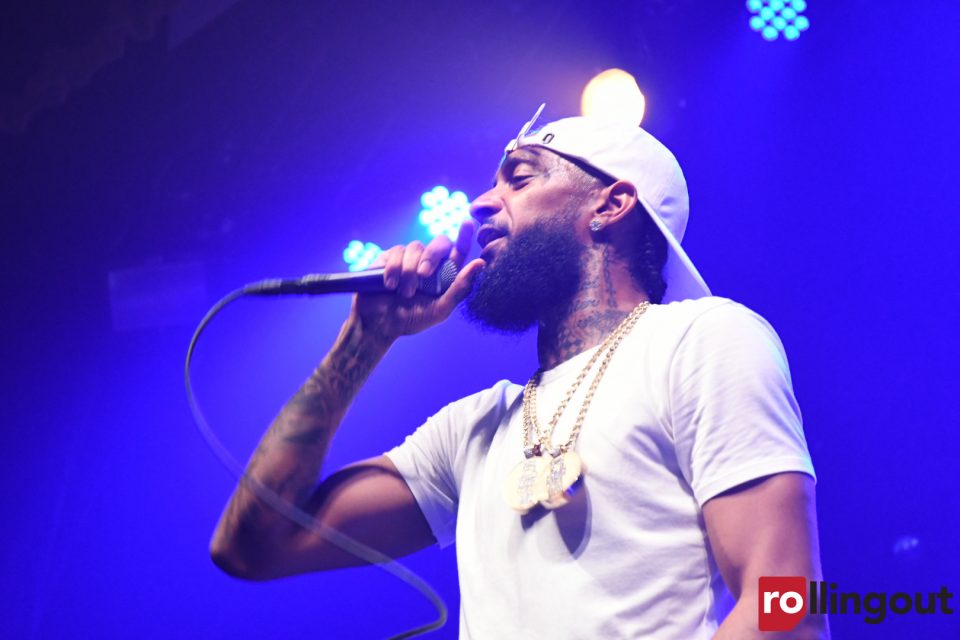 Wack 100
has decided to apologize after making explosive comments about Nipsey Hussle. The music executive caught flack after allegedly defending Nipsey's killer.
In an audio clip that went viral last week, Wack 100 can be heard saying that Nipsey's alleged killer, Eric Holder, had to react with violence due to gang rules.
"[Eric Holder], the alleged gunman, when it comes to the rules of engagement of gang banging, he did what he was supposed to do when another gang banger calls you a f—-, a pedophile or a snitch," Wack said in the audio clip. "You supposed to handle your business. And can't nobody say that's wrong."
Following the release of the audio clip, Wack 100 was blasted on social media.
Wack 100 is the corniest old head I have seen in a minute

— teedaemx🏁 (@RedHuxtable) October 25, 2019
Wack100 is clown for wat he said about nipsey mans got no respect

— Sayanth5 (@sayanth5) October 24, 2019
Wack 100 decided to apologize after saying he received a phone call from Eugene "Big U" Henley, Nipsey's former manager. "Alright you guys win," Wack 100 wrote on an Instagram post. "Big U called me and scolded me. I'll be quiet now." He echoed that sentiment in the caption, writing, "I'm back in my game room watching TV. You guys win #ImSorry."
Wack 100 has served as a manager for rappers such as The Game and Blueface. He joined Bryan "Birdman" Williams to form Cash Money West, a branch based in Los Angeles.
View this post on Instagram