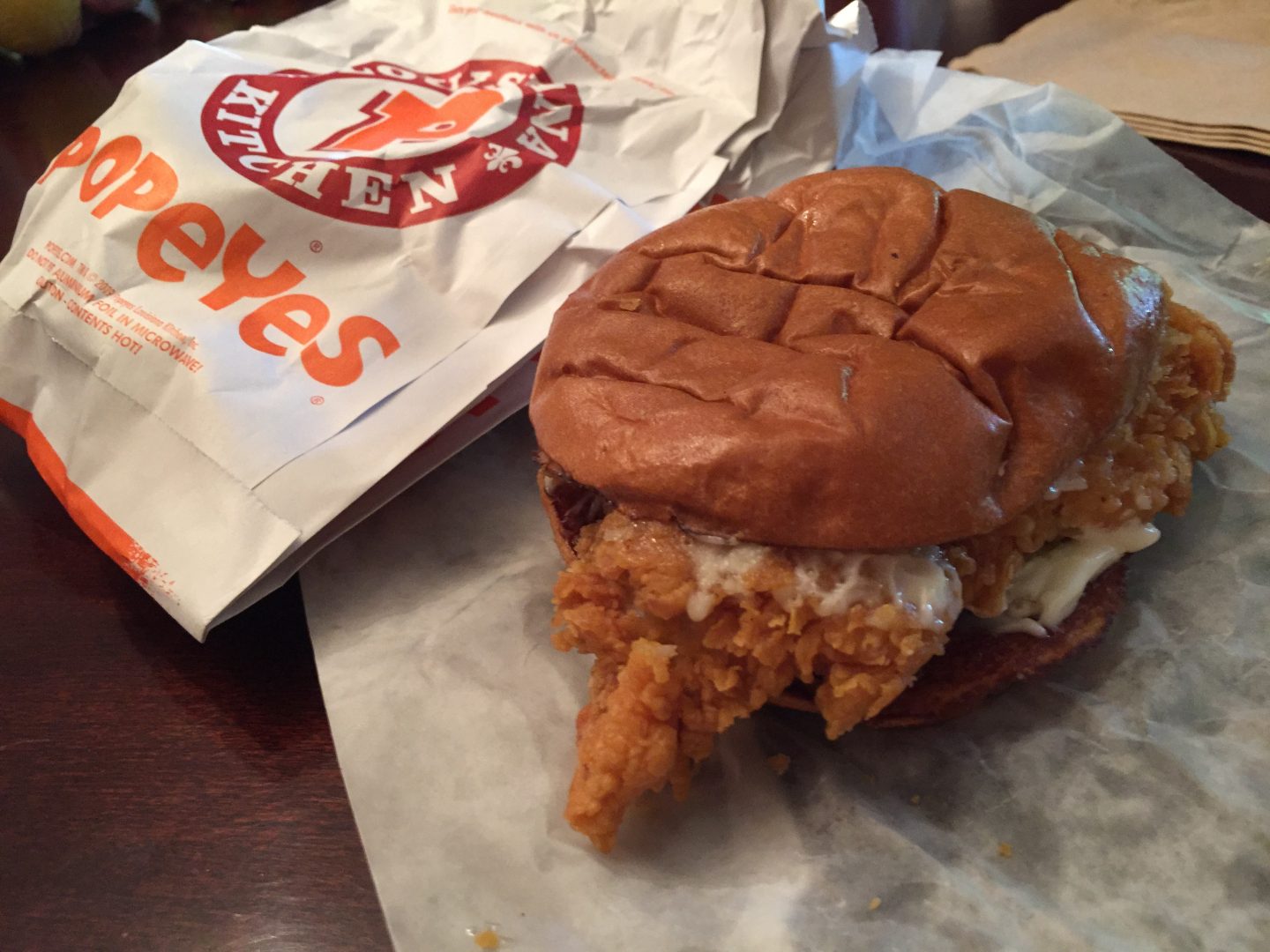 An older, racist White man is no doubt recovering from a vicious beatdown that he suffered at the hands of a group of young Black males at a Popeyes restaurant.
It is hard to determine what set the man off, or why he felt compelled to hurl racial slurs at several men and women who were all patronizing the fast-food restaurant, but it didn't end well.
Video, which was captured by another customer, shows a long line of people waiting patiently to likely get a taste of the viral chicken sandwich when a one-sided argument ensues.
"Come on, n—–," the angry White man screamed at another customer. "What the f— is your god—n problem? Huh? You want to be a motherf—–, man? You want me to f—ing kick your f—ing a–, you piece of s—?"
"You'd better not touch me…" a young man replies, calm and resolute.
"You're right I won't. You're right, n—–," screamed the man. "Shut the f— up."
After a failed attempt at frightening the other customer, the angry racist walks through a crowd of Black people and delivers one parting shot on his way out the door:
"Get the f— outta my way!!"
The video then cuts to the outside, where the angry racist White man is bent over and being ordered to apologize.
"Who you calling a n—–, n—-?" the young man shouts.
"They whuppin' him," said someone else.
"Smack him," someone yelled.
"You in my 'hood, cuz," said another person.
"Say sorry!" yet another person shouted. "Say it right now."
After he could seemingly take no more, the angry White man concedes, "I'm sorry!"
Since announcing the return of its painfully popular chicken sandwich, Popeyes restaurants across the country have experienced abnormally long lines with people looking to get a taste. As rolling out previously reported, a man's life was taken in Maryland after an apparent argument spilled outside one of its restaurants. It has also been reported that several Popeyes employees and customers have had physical altercations since the sandwich's return on Sunday, Nov. 3, 2019.
Flip the page to view the argument and beatdown in its entirety.