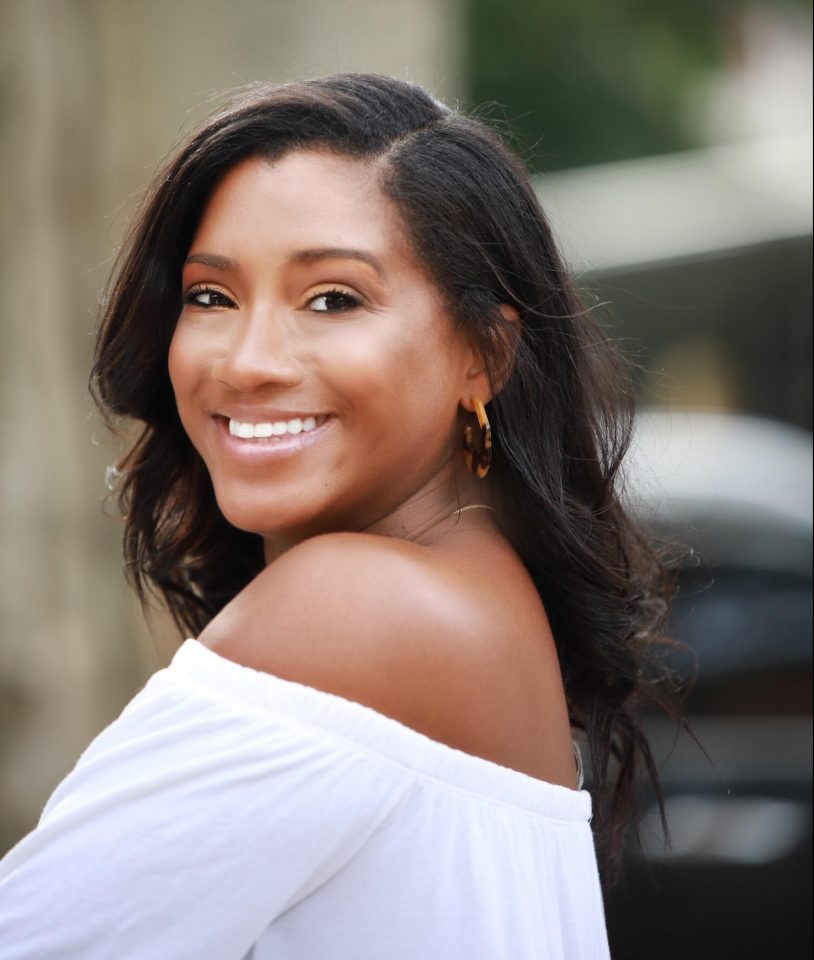 Kristen Elise Brown is a bold beauty entrepreneur who is all about educating and uplifting other women. In 2012 Brown launched her cosmetic brand, Gold Label Cosmetics. She is also an expert analyst on the show, "B.O.R.N. to Style." When she is not fully immersed in her other beauty endeavors, Brown writes a beauty entrepreneurship blog, "The Daily Beaute."
Brown's goal is to uplift the image-conscious person of color with textures and tones that are uniquely them. Rolling out spoke with Brown about her passion and what separates her from others in the field.
What attracted you to the beauty profession? 
I'm a small-town girl who escaped through magazines and costumes from movies. I was heavily influenced by Mahogany, Breakfast at Tiffany's, The Wiz, and many other classics. I enjoyed the transformation that beauty provided. When I was old enough to experiment with makeup, I looked to Bobbi Brown, Kevyn Aucoin, and Sam Fine to shape my understanding.
Please define your personal brand.
My brand is a busy and booked individual. My products are powerful, efficient, and packaged beautifully. You're in the know when you hold a gold tube or compact. It's luxurious.
What are your business philosophies?
To give people of color something to be excited about. I love my packaging. I love my long-lasting lip colors. I really love that my customers come back time and time again, telling me that they have to hide their Gold Label Cosmetics lipsticks and matte lip pens because their family members keep "borrowing" them.
What separates you from others in your field? 
We're made in the U.S. and specifically in New York. I know what's in my products; they are ethically sourced, cruelty-free, and paraben-free. You get all that and then a beautiful tube or compact that is eye-catching.
How do you stay at the cutting edge of your craft?
I attend many a convention. I'm on the industry's top news and blogs to learn what there is to learn. I geek out for ingredients and makeup tutorials.
What advice do you have for aspiring beauty entrepreneurs?
I give beauty entrepreneurship advice on my blog, "The Daily Beaute." I always suggest to start off small and budget-friendly. There are so many ways to create luxury on a dime. Nowadays, viral content and products are not about million-dollar campaigns and large batches, it's about the vibe, the visual, and the ingredients. If you can make it happen on a budget, you'll make the money to invest back into your brand.