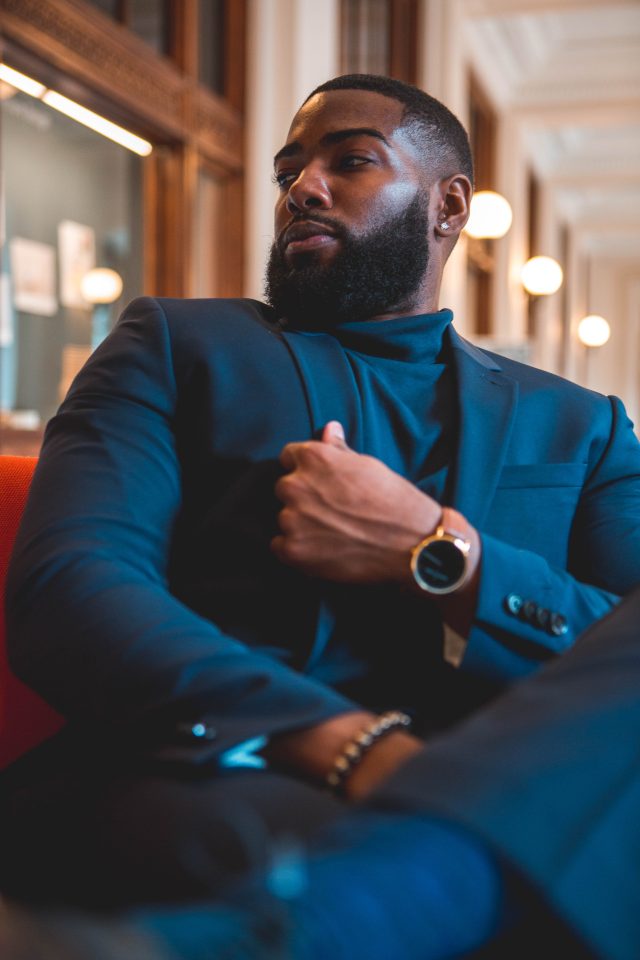 Donnell "Donny Savage" Blaylock Jr. "is a multi-talented millennial man. He is a model, an actor, a real estate investor, and a food enthusiast. The 27-year-old got his break in Hollywood in 2015 after starring in a Chris Brown music video. His career moved to the next level when he was featured in Ella Mai's chart-topping "Boo'd Up" music video in 2018. Blaylock is also a social media influencer who has amassed a following of 417K. Rolling out caught up with him to talk about his favorite things in music, fashion, food, and cocktails. 
Who are your top five artists?
Well, number one is definitely Nipsey Hussle. He was my inspiration and like my drive for even staying in the mix and engaging in this … industry. Two, Currency, that's always my vibe. I go to mellow vibes. Not sure people know who Don Trip is from Memphis. Number four, I'll probably say Jay-Z and number five, that's tough. I'll throw a producer in there. I really rock with Sango heavily, he's a producer from my city, Grand Rapids.
What are some of your favorite brands to rock?
Fashion Nova Men
Zara
Topshop (Topman)
Robert Graham 
Nike 
As a food enthusiast, what are your favorite dishes?
I have to throw in some lobster mac and cheese and this crazy ribeye burger I had in London one time. It was the epitome of burgers. Definitely Italian like a fettuccine Alfredo or something like that. I actually just had a chef come through recently and he did this crazy pancake battered chicken. I've never had this before. That's probably like the top tier best wings I've ever had. Lastly, I love smoked salmon and eggs, I can eat that any time of the day. 
What are your favorite cocktails?
At a bar, Jack Daniels is my number one option, especially socially. If it's not the original Jack or Honey Jack it's definitely Gentleman Jack, it's a little stronger.  If I'm out and I'm celebrating, it's definitely going to be Belair, black bottle for sure. There's a rum I really love called Bumbu. It's amazing with like ginger and like a pineapple [favor]. There's also a gin that I really like called McQueen. It's the smoothest gin I've ever had. It's really good with like lemonade or cranberry juice. It's not harsh at all.