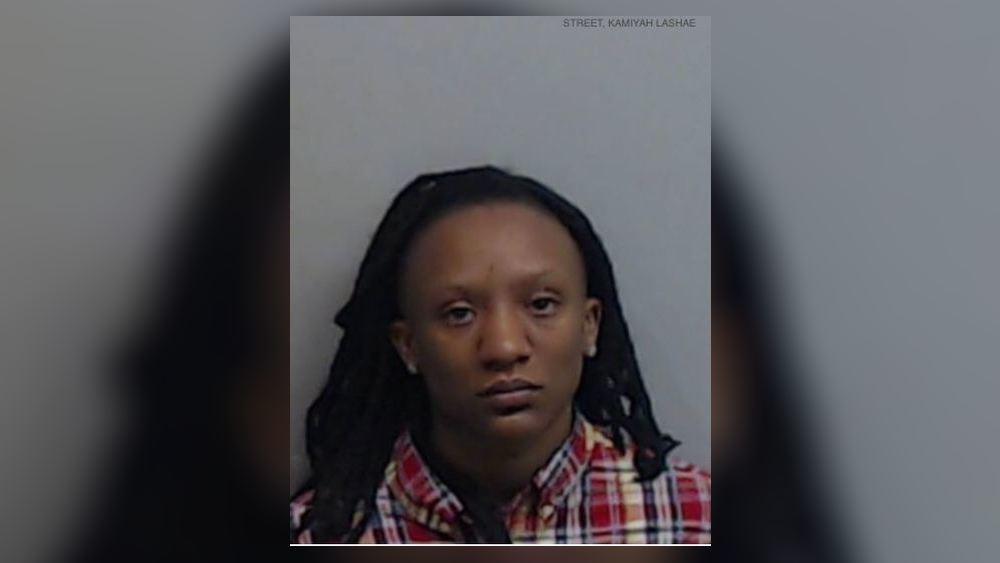 Kamaiyah Street, a 20-year-old student-athlete from Kennesaw State University, was arrested Thursday, Nov. 21, on eight criminal charges, including three counts of felony murder, criminal attempt to commit armed robbery, two counts of aggravated assault with a deadly weapon and possession of a firearm during the commission of a felony, according to TMZ.
Street, the starting point guard for KSU, was averaging 21 points per game along with five rebounds before she was suspended indefinitely, then removed from the team's website altogether.
Authorities gathered enough information to arrest Street and three other suspects who were already in custody for the murder of Nashiem Hubbard-Etienne, 21, whose body was found in an Atlanta-area apartment complex, reports TMZ.
It is believed that Hubbard-Etienne was specifically targeted, but the story is still developing. There is still another suspect at large, who police have targeted in connection with Street and the others.
According to multiple reports, KSU released a statement that read: "We were made aware Thursday evening that Kamiyah Street of the KSU women's basketball team was arrested and is being held, pending charges."
The statement goes on to seemingly disassociate the program from all official dealings with Street.
"The individual has been suspended indefinitely from all women's basketball team and athletic activities. Neither the university nor the athletic department have any additional information at this time."
Footage of the crime was captured on surveillance video and Street has now been identified, according to TMZ.
"The Atlanta Police Department identified Kamiyah Street by reviewing surveillance video captured during the homicide," prosecutors reportedly told TMZ Sports. "Upon questioning, Street admitted her presence and participation in the death of Hubbard-Etienne."