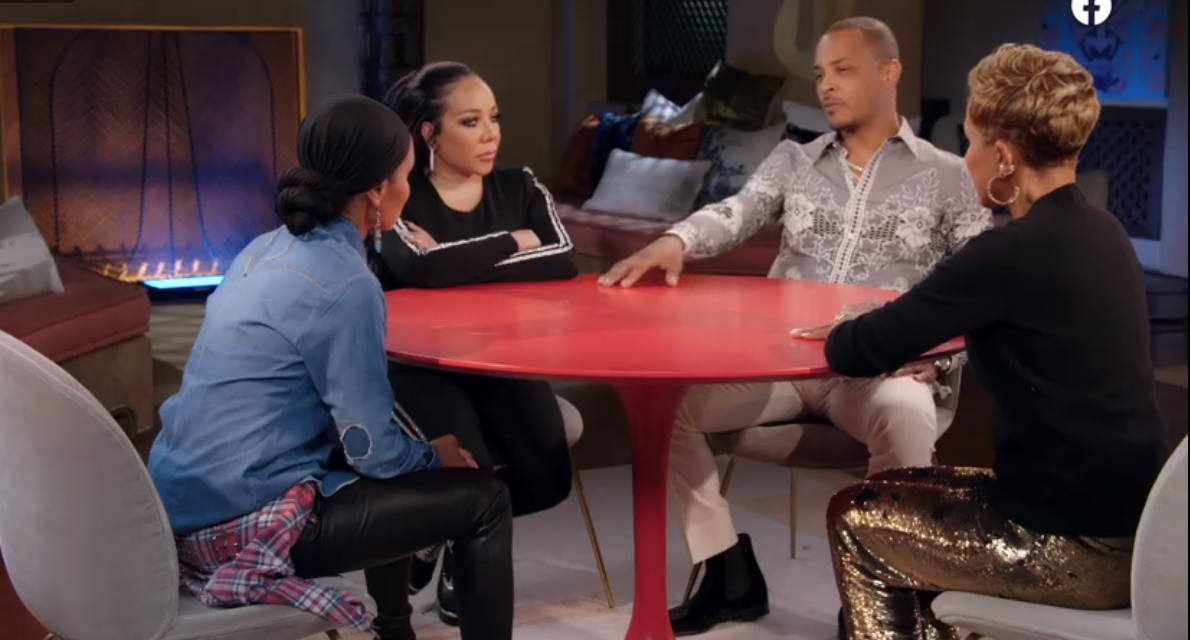 Despite one of the biggest social media firestorms we've seen in the past month, T.I. held his 14th annual Thanksgiving turkey giveaway, yesterday, Nov. 26, as part of the Harris Community Works efforts to provide some measure of relief for individuals and families in need.
Along with mayor Keisha Lance Bottoms and council member, Andrea Boone, the Grand Hustle impresario looked to be in great spirits during the charitable event, which was held at the C.T. Martin Natatorium and Recreation Center in Atlanta.
ICYMI: Mayor @KeishaBottoms joined Councilmember @AndreaBooneNow and @Tip for the annual Thanksgiving turkey giveaway at the C.T Martin Natatorium and Recreation Center. The act of giving is the best way to give thanks. #OneAtlanta pic.twitter.com/aXjNTEKmBx

— City of Atlanta, GA (@CityofAtlanta) November 27, 2019
Most recently, the award-winning rapper, actor and father of six, has come under fire for his comments regarding his 18-year-old daughter, Deyjah Harris, where he proudly proclaimed that he attends her annual gynecological exams to ensure that her hymen is intact and she is still a virgin.
Subsequent to his recent appearance on the "Ladies Like Us" podcast, Tip's comments have since ignited a backlash that saw multiple celebrity friends — Snoop Dogg and 50 Cent included — and the general public react unfavorably at best. The usually loquacious and jovial Atlanta bred rapper opted for silence until the opportunity arose to appear on "Red Table Talk" so he and his wife Tiny could address the issues as parents, which they did, Monday, Nov. 25.
Deyjah's biological mother has since responded to said appearance and is unsurprisingly not a fan of Tip's insistent proclamations in the initial podcast interview. For what it's worth, he admitted to not realizing how impactful his comments were as he spoke and that he embellished the truth in the interest of entertainment.
While the turkey giveaway has been scheduled for months in advance, it might serendipitously provide an opportunity for forgiveness in the court of public opinion and it is great to see him in good spirits.
Flip the page to see T.I. and Mayor Bottoms working in arms with the community.