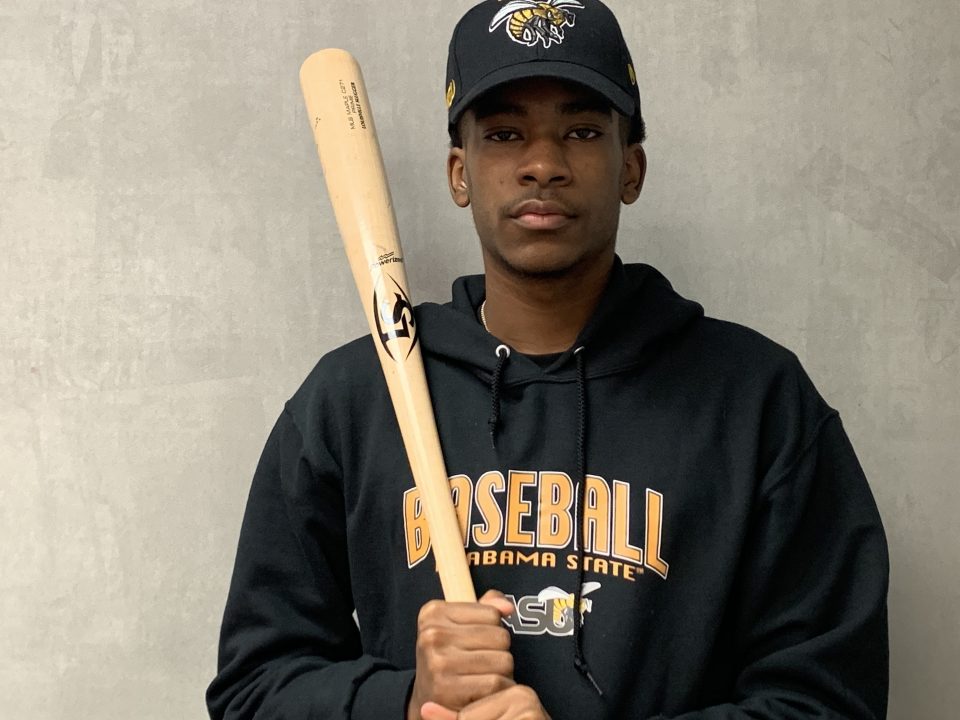 The bases are fully loaded for high school senior Jerry Clark Jr. as he gears up and prepares for college baseball. Clark is currently attending Wilson Academy in Lithonia, Georgia.
Continuing to pursue his passion for baseball, he received offers from Southern University and Alabama State University. Clark committed to being a Hornet at Alabama State University in Montgomery, Alabama.
Rolling out sat down with Clark to discuss his future in college baseball.
At what age did you realize that you had an exceptional talent for baseball?
When I was 13 years old, that's when I first realized that I was actually pretty good. We played in the tournament at East Cobb, it was a perfect game tournament and my coaches showed me a list and I made the top 100 players in the country at 13. But for me, like then,  I didn't really care if you were [a] top ranking, you were out there playing, but that was when I first was like, 'I'm actually pretty good.' So ever since then, I just kind of ran with it.
What positions have you played?
I started off playing third base, like my whole life and then when I got to 13-14 [years-old], I switched to shortstop.
Why did you choose to go to an HBCU?
My parents and my friends and I really chose an HBCU because one of my teachers was talking to me about it. He's [said] they're actually going to care about you instead of going to these big schools like Georgia, Kentucky, stuff like that. They actually care about your well-being and [turning you] into a man and I always think about that whenever I sit down. [An] HBCU is a place for people like me.