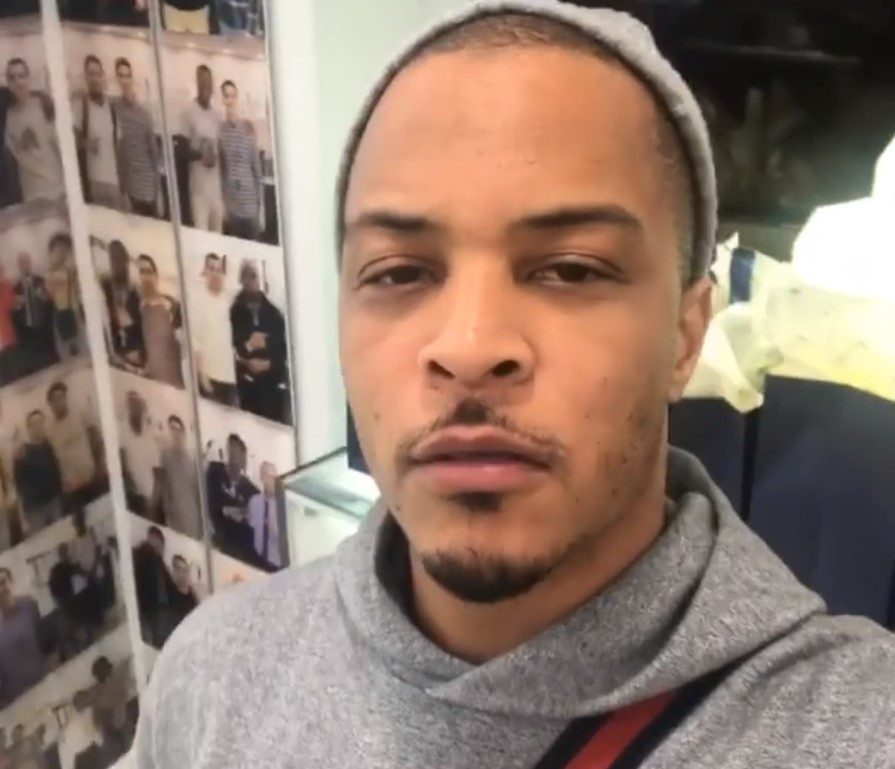 Rap impresario T.I. was subjected to a near Biblical-level stoning for privately policing his daughter Deyjah Harris' sexuality and then boasting about it — he later said he was embellishing the story — on the "Ladies Like Us" podcast.
While he was being excoriated throughout November, fellow rapper Rah Digga was privately supporting Tip's annual gynecological checks of his daughter's hymen to ensure her virginity. And now Rah Digga is taking on Twitter in defense of what many call "indefensible."
https://twitter.com/therealrahdigga/status/1201202520087027713?ref_src=twsrc%5Etfw%7Ctwcamp%5Etweetembed%7Ctwterm%5E1201202520087027713&ref_url=https%3A%2F%2Fglobalgrind.com%2Fplaylist%2Frah-digga-twitter-support-ti-hymen-philosophy%2F
Rah Digga, 44, who was born Rashia Tashan Fisher in Newark, New Jersey, exemplified the type of fearlessness that has characterized her career while taking on some of the critics of Tip's stance.
"This is sick af," said one Twitter user. "Yah do understand that legally your children do not have to tell you a got damn thing about their sexual relationship? And being invasive af is not going to encourage them to do so."
And Rah had this comeback: "What's sick are the leaps and bounds society is taking to remove parental structuring and people justifying it. Same society won't have s— to say when that kid comes home pregnant and abortions are illegal. That's that on that!!"
Another Twitter user came at Rah Digga with this thought:
"But the purity exams are bull—-. it's invasive, a HIPAA violation, and most importantly: it's all a lie. that's not how hymens work. i understand wanting to have structure, but that s— T.I. been doing is indefensible."
Rah retorted with this: "Well I did it and guess what? When I found out she wasn't anymore did I berate her..No. Did I kick her out the house..No. I was able to have a convo where she openly told me what it was. And i emphasized being safe. And life went on…"
The Twitter exchanges with lively, albeit civil interactions, something conspicuously absent from the mass Twitter attacks on Tip.
https://twitter.com/therealrahdigga/status/1201215674904956930?ref_src=twsrc%5Etfw%7Ctwcamp%5Etweetembed%7Ctwterm%5E1201215674904956930&ref_url=https%3A%2F%2Fglobalgrind.com%2Fplaylist%2Frah-digga-twitter-support-ti-hymen-philosophy%2F
https://twitter.com/therealrahdigga/status/1201218793873297411?ref_src=twsrc%5Etfw%7Ctwcamp%5Etweetembed%7Ctwterm%5E1201218793873297411&ref_url=https%3A%2F%2Fglobalgrind.com%2Fplaylist%2Frah-digga-twitter-support-ti-hymen-philosophy%2F