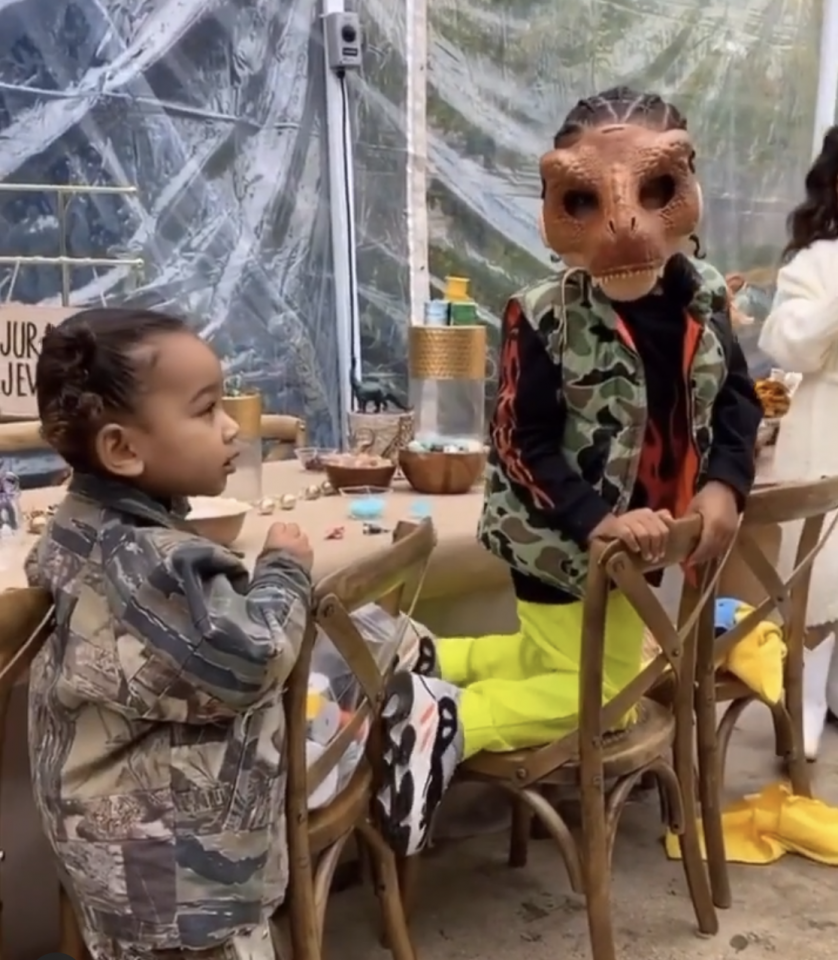 Saint West had a dinosaur-themed birthday party.
The four-year-old, who is the son of Kim Kardashian West and Kanye West, marked his birthday with the Jurassic Park themed bash.
The outside party was jungle-themed and had a nest of dinosaur eggs, greenery and a fog machine to complete the look. There was also a "Jurassic Jewelry" station while the kids got to dress as dinosaurs, donning claws and tails.
In one video, Kardashian can be heard saying: "Look at Saint as the dinosaur. Don't be scared. It's just your brother with a mask."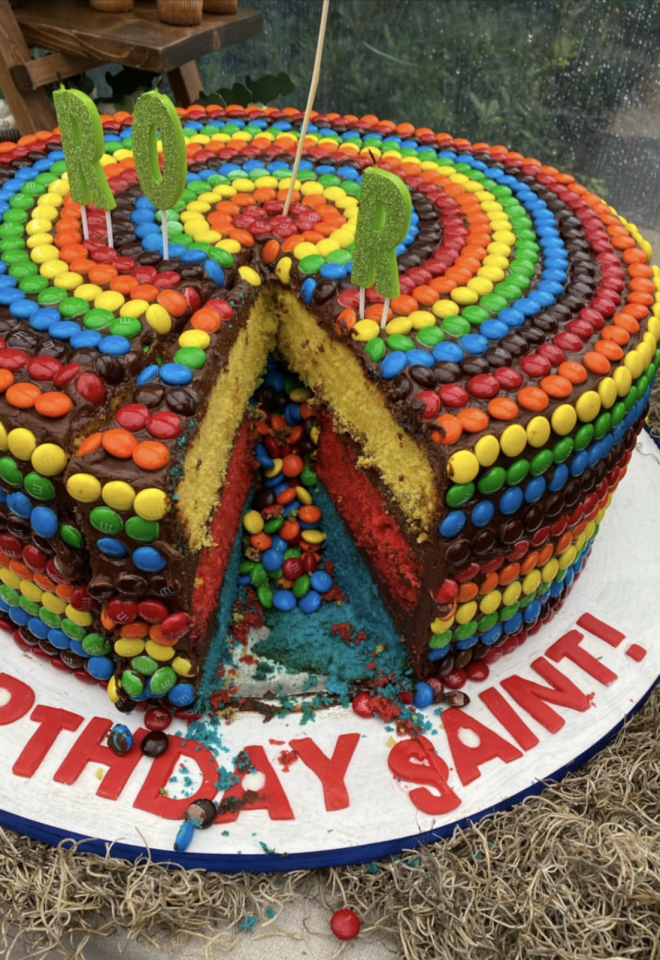 Meanwhile, she previously took to social media to pay tribute to her son Saint.
She said: "I have no words to describe how much I love your smile and those curls of yours Saint! You bring so much joy into my soul. You are so kind, loving and just so thoughtful and sweet! I am so happy today if your 4th birthday and We get to celebrate how much you've grown! Happy birthday my sweet sweet Sainty. (When I say to him my sweet sweet Sainty, he says back to me my sweet sweet sweet sweet Momma, the best momma in the world and the only momma I ever want! HOW CAN YOU NOT MELT AT HIS SWEETNESS) (sic)"
Khloé added: "He's honestly one of the sweetest humans I know on this earth!!!!! I'm melting by your caption and his face (sic)"