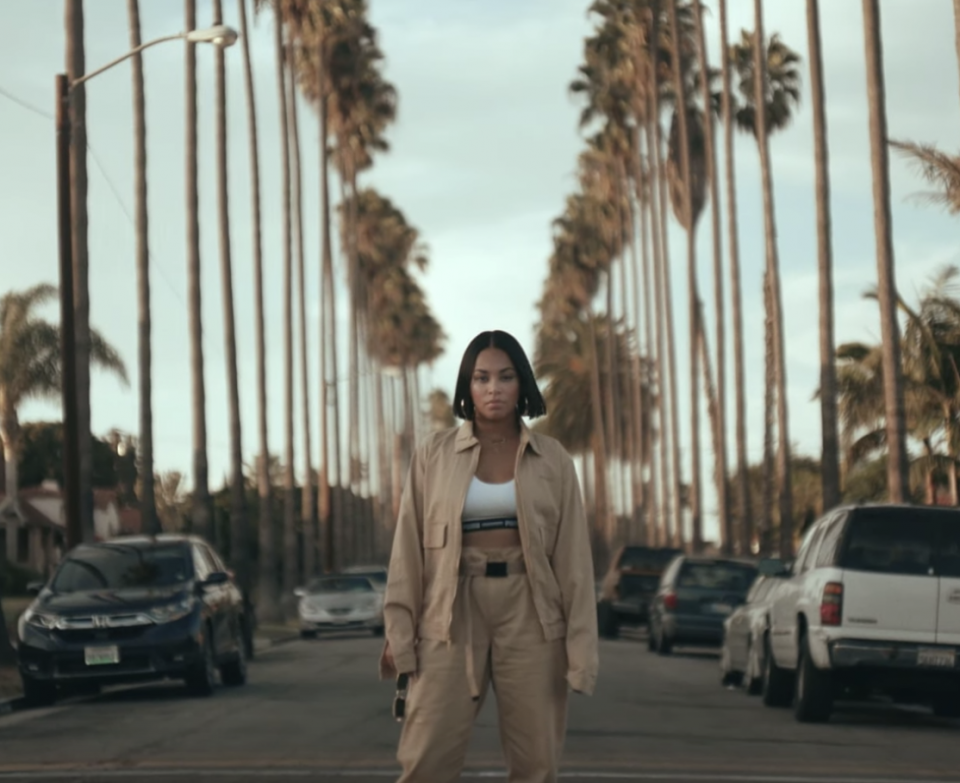 The Marathon Continues, and Lauren London is leading the way.
London, Nipsey Hussle's longtime partner, took to Instagram on Tuesday, Dec. 10, 2019, to share a collection of photos of herself on a rooftop overlooking the Los Angeles cityscape, sporting a Puma outfit.
London's post served as an announcement for her upcoming "Forever Stronger" clothing collaboration with Puma and directed fans to a video campaign promoting the line on YouTube.
The video, which paid tribute to Hussle's legacy and exemplified London's strength, featured a poem written by Hussle's sister Samantha Smith.
The video opens with London reciting the first few lines of Smith's poem: "There is nothing to hide here, no way to pretend. We relate, we disagree, we disengage. We are running into each other. We are the song that writes itself. The melody replays in the key of elevated living. We forget the words, we never forget the feeling."
The poem continues throughout the nearly four-minute video, which shows London wearing various Puma fashions juxtaposed against images that capture LA culture.
London, who is the mother to Hussle's 2-year-old son Kross Asghedom, can be seen wearing a black and white Puma tank top outfit, a red Puma cropped windbreaker, a white Puma sports bra and other styles that can be expected in the new release.
The video ends with London standing in front of the famous palm tree-lined street where she and Hussle were photographed for an issue of GQ a month before his death.
Hussle previously worked to designed a Puma x TMC collection of elevated sportswear. His posthumous collection was released in early September and sold out rapidly.
There's no word yet when the collaboration will drop, but we will keep you updated.
In the meantime, click continue to watch the full Puma x Lauren London "Forever Stronger" video.