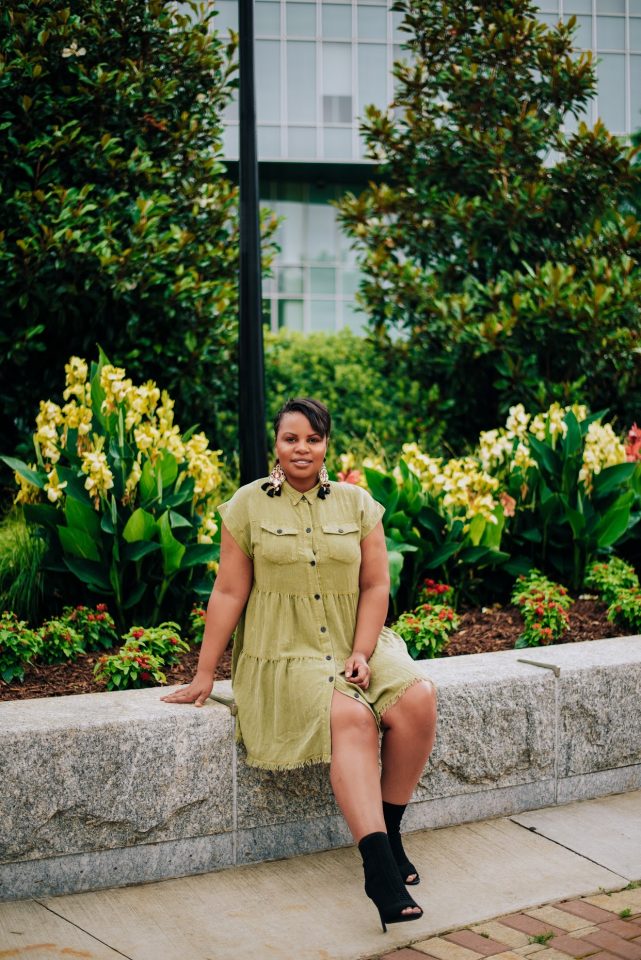 Q. Nicole McNair, serial entrepreneur and real estate investor, has made it her life's mission to take as many people up the ladder of success with her as possible. As a real estate investor with over a dozen properties to her name, she took that knowledge and skillset to mobilize other aspiring real estate investors to do the same. And now, as a cannabis entrepreneur with her own farm, she is applying that same selfless attitude as before to take as many aspiring cannabis entrepreneurs from hopeful hobbyists, to revenue-generating CEO's of their own hemp empires. She was gracious enough to share her wedding weekend with us and bless the stage with her expertise at the Peace and Purpose virtual retreat. 
How do you define your purpose?  
My purpose is to empower and mobilize others to reach & achieve beyond their current environment & circumstances. I have watched it manifest itself in literally every business that I have ever created & in most exchanges with others. I am a dreamer who believes in execution and throughout the years, I have been able to serve others by showing them how to do the same.
What tools and processes do you use to find peace?   
I use meditation, chanting and journaling to find peace. I enjoy meditation (whether with silence or sound) in the mornings.  It offers me an opportunity to become clear and properly categorize & manage my thoughts.  My journal is where I write out my prayers & truly "cast my cares."
Who should be/is included in your mastermind group? 
WH Farms CBD business launch kit and its respective mastermind group is truly for those who are ready to create a CBD infused product & desire to be properly positioned as this industry grows.
What are some of the things you do to help you renew your mind, body and soul?  
My phone remains on DND at all times so that my thoughts and flow aren't interrupted. I hike or walk through nature to ground and reconnect with God's creation & I enjoy self-care rituals like baths & massages. I also believe in frequent staycations to ignite a mental reset & love traveling internationally to create a contrast to my norm that promotes deeper, more analytical thinking. I always want to operate from a place of deep connection with self and those are some of the ways I do.