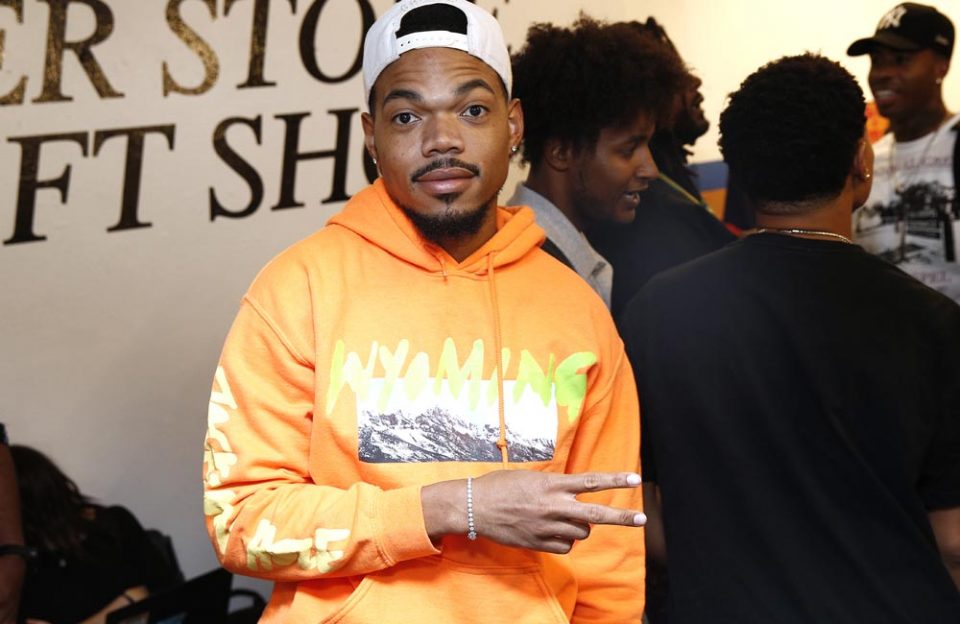 A video showing Kanye West yelling at Chance the Rapper during an album listening session at his Wyoming ranch has leaked onto social media.
The episode in question popped off in July 2020 when Ye was in the throes of personal, professional and intrafamilial turmoil. His ill-fated presidential run was pilloried in the press and in popular culture. His long-awaited album, DONDA, was delayed again. And, most significantly, his marriage to Kim Kardashian was eroding before their fans' eyes.
Multiple celebrity friends flew in on the regular to spend time at the College Dropout architect's ranch in Cody, Wyoming, and help him bandage up his gaping emotional wounds. Some of Kanye's ills emanated from his debilitating bipolar disorder. Among those who were at the ranch on this occasion were fellow Chicago emcee Chance the Rapper, 27, and Roc-A-Fella Records co-founder Dame Dash, 49.
Dash is narrating this video during a time when Yeezy was attempting to expel the toxicity that orbited his increasingly dysfunctional world.
"You know my thing was like just get rid of the people that are triggering him, get them out of here, and let's just have fun being creative. So, you know, Kanye is finishing his album, and he wanted his people around him," Dash explained.
The point in question where Kanye seemed to explode on Chance, aka Chancellor Bennett, is when he leaned forward to tell Kanye something. The troubled genius that is Kanye West suddenly bolted from his seat on the couch to yell at Chance.
It's hard to decipher what Kanye roared at Chance, but Dash said the two artists were able to quickly squash the situation.
"Chance, honestly, because of what he was reading, he came through just to check Kanye. You know? And you know, again, Kanye deals with all his issues at all times. They got into it, but they worked it out. At the end of the day, Chance was there just to be a friend," Dame said.
Flip the page to check out the one-minute video.