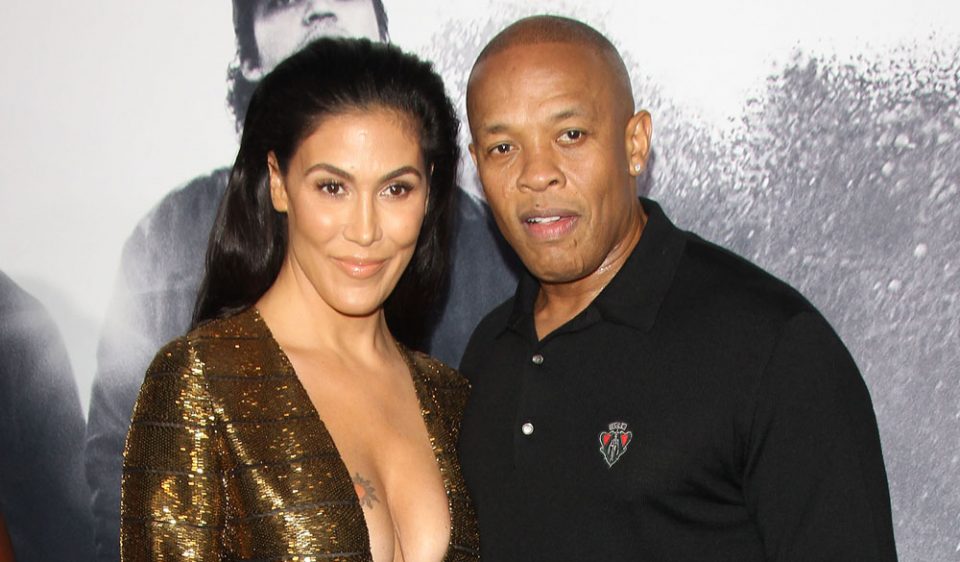 The pending divorce between Dr. Dre and his estranged wife Nicole Young gets uglier by the day. New court documents have been uncovered by The Blast of Young's request for a protection order against the Aftermath Records boss for alleged domestic abuse.
In the reports, she details several incidents of alleged assaults and several drunken rages where he knocked her "out cold."
One of those alleged incidents occurred in 1999 when Young claimed Dre felt she disrespected him while at a party. "He pulled me away and punched me squarely in the face, knocking me out cold.  I woke up in the passenger seat of our car, without a seatbelt and with Andre speeding at over 100 miles per hour on the 118 freeway. Andre was drunk and out of control. He was swerving and weaving, screaming at me. l was terrified that Andre would crash into the center divider," Young revealed.
Young also admits that she thought she was going to die that night after the beating and Dre's reckless driving.  More documents obtained by The Blast detailed another incident that allegedly occurred several years prior.
"In September 1995, during an argument in which Andre accused me of being ungrateful for the life he was providing me' I decided to leave him and move out of his house. As I was packing up my things, Andre, who was drunk and irate that I was standing up to him, grabbed me by my neck, lifted me off the [floor] and slammed me up against a wall," she said.
Young also recalled another beating that occurred several years later that almost turned deadly as well.
Continue reading on the next page.