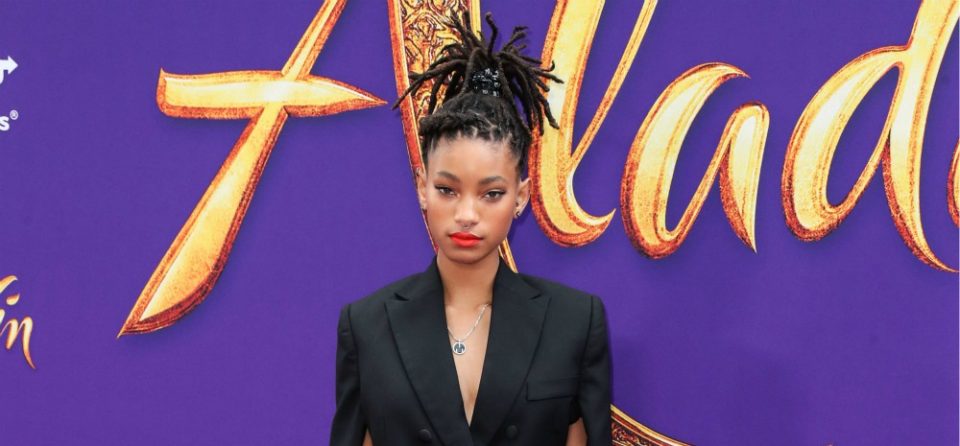 Willow Smith has been granted a protection order against an alleged stalker according to legal documents obtained by TMZ.
The 20-year-old daughter of Will Smith and Jada Pinkett Smith requested the order against Walter James Whaley who was reportedly found trespassing on Willow's Los Angeles property around Christmas 2020.
Surveillance footage showed Whaley hopped a fence to enter the property and appeared to look for ways to gain entrance to her home. Smith's report said Whaley "will do whatever possible to make physical contact with me."
The report also claimed that Smith's security contacted police immediately, but he wasn't arrested at the time. Officers however discovered a Greyhound bus ticket on Whaley that indicated he traveled from Oklahoma to Los Angeles a day before.
The "Red Table Talk" show host also reported that Whaley had been contacting her on social media before he was found trespassing on her property and allegedly sent her messages confessing his love and wanting to start a family with the young entertainer.
While Whaley wasn't taken into custody at the time of the trespassing, the Los Angeles Sherriff's Department confirmed earlier this month that was arrested on March 3.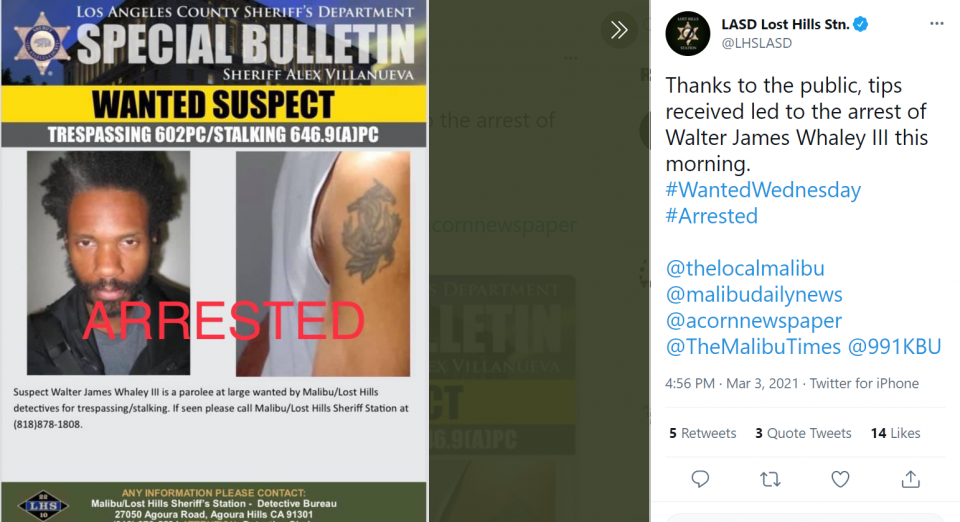 Smith also hired a private investigator after the incident according to TMZ, who allegedly discovered that Whaley was a convicted sex offender. He's been ordered to cease all communication attempts with Willow Smith and remain at least 100 yards away from her at all times.
Besides holding candid conversations with her mother and grandmother Adrienne Banfield Norris on "Red Table Talk," Smith has expressed on numerous occasions the importance of standing up for one's self and is currently featured in Levi's Empowerment campaign alongside her brother Jaden and tennis star Naomi Osaka.
Smith also makes an appearance in the Netflix documentary series, Amend: The Fight for America, which began streaming in February. Hosted by her father, the six-hour docu-series explores the 14th Amendment of the U.S. Constitution — which, in 1868, promised liberty and equal protection for all persons.