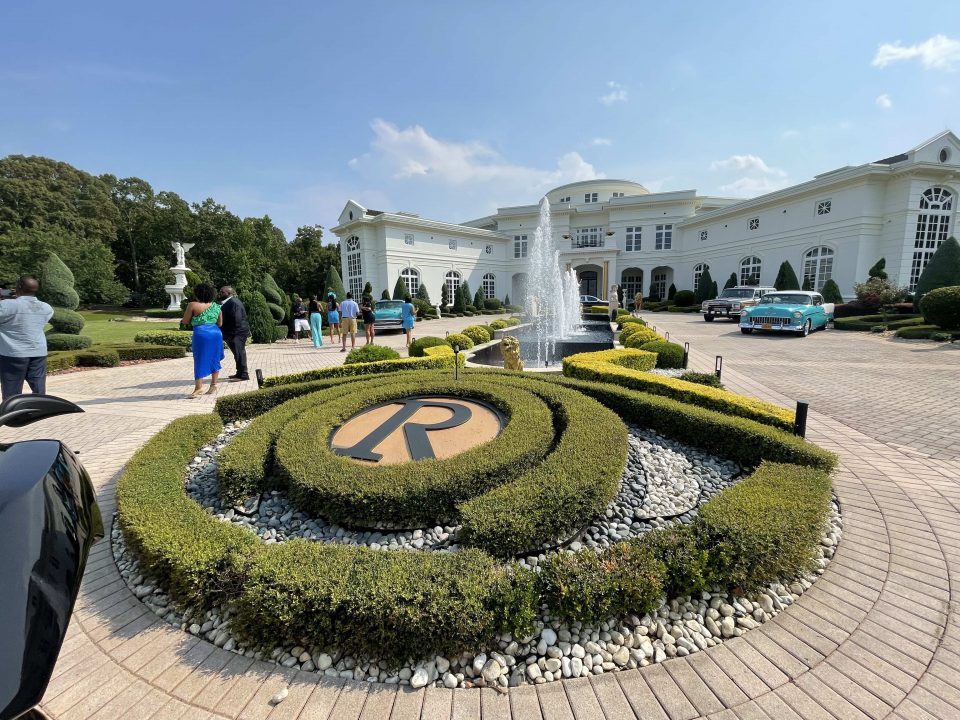 On Saturday, July 31, over 1,000 people pulled up to the multifaceted celebrity Rick Ross' estate in suburban Atlanta. Belaire Bleu was not only the tropical teal color theme of Summerfest Day, but the celebration is what attracted guests from far and wide to celebrate with the CEO of Sovereign Brands, Brett Berish.
As guests drove down the long, winding driveway to the estate, they were initially greeted by staff to make sure they were on the list, provided proper identification and had their temperatures checked. Once the pleasant valet drivers parked each guest's car, everyone was directed to walk down the blue carpet at  the first-ever Sovereign Brands Summerfest event. Along the path, one couldn't help but to observe the array of classic cars parked alongside the carpet. The DJ pump out Maybach music while guests enjoyed imbibing the tasty and refreshing Belaire Bleu.
There was an amazing backdrop of cloud balloons featuring four different Sovereign Brand spirits. The rest of the afternoon was spent popping bottles of Belaire, Bumbu, McQueen, the Violet Fog, and Villon, while gathered around the largest private pool in the country. The backyard scenery was absolutely amazing. It was so hot, some guests were swimming in the pool.
VIPs in attendance included Rick Ross, Light Skin Keisha, Peachie Wimbush, Curren$y, Ebony Austin, Charles Cross, Sovereign Brands CEO Brett Berish, and more executives. Ross' business partner Dina Marto, and PR team Courtney Rhodes, greeted guests and made sure everyone had an amazing time. View the gallery after the break.