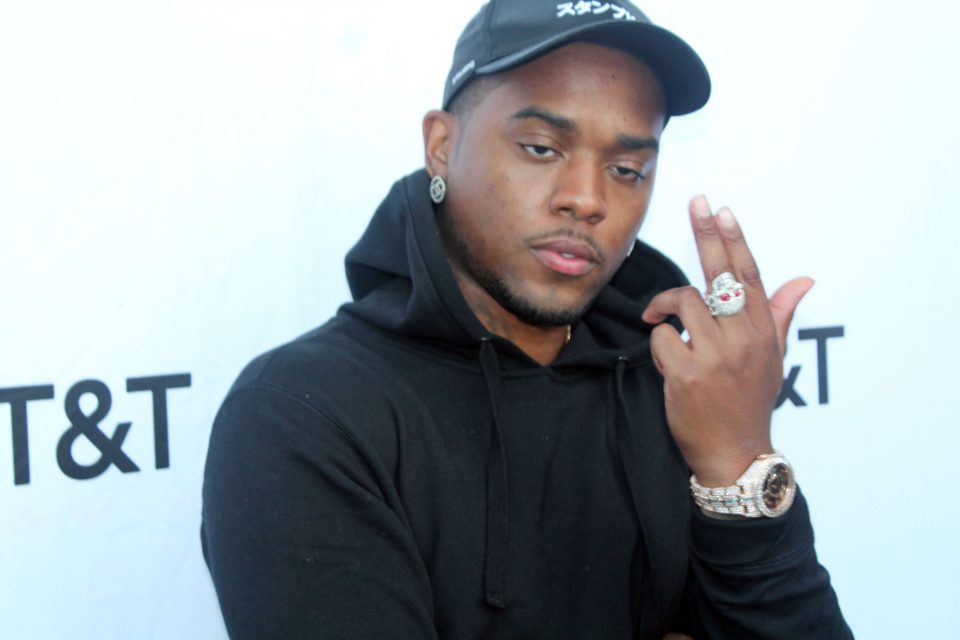 Singer Summer Walker and the father of her child, prolific producer London on Da Track, have been volleying vicious accusations back and forth on social media the past 24 hours.
Walker, 25, is accusing her ex-boyfriend of stalking her and trying to get rid of her new beau. She warns the public that "if anything happens to me," everyone will know who the culprit is. 
This is a radical detour from the lovefest that was popping in the spring of 2021 when Walker and London welcomed their newborn, Princess Bubblegum. She even had legendary songstress Erykah Badu serve as her doula.
But on her second IG account, @galactawhore, Walker goes volcanic on London, 30, a fellow native Atlantan, whose full name is London Tyler Holmes. 
"London calling & dm'ng [sic] everyone around me cause he BLOCKED talking bout if you care about Summer get that n—a away from her," she penned. "So if anything happens to me it was him. Ghetto baby daddy from hell. I be minding my business & NEVER call him unless it's about the well being of my child. Smh crazy mf. & 'that n—a' has been raising your child since 2 months cause you ain't sh– & wouldn't help me. You need to stop threatening people & tell him thank you, f—- weirdo."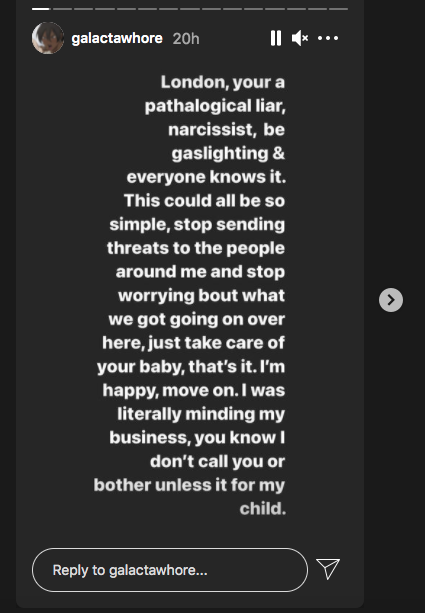 In a series of follow-up posts, Walker added, "I be trying so hard to mind my business, n—a so pressed. && come get this car, I don't want nothing from you n this s— ain't even paid for. I like my cars paid OFF. … One of y'all h— PLEASE put some good p—y on that man so he can leave me and my family alone. Thank you."
Summer Walker is on IG CARRYING ON. Y'all — 😂😩🥴😭 pic.twitter.com/QF2TqfwQFX

— I'm Looking For The Hooooes (@KirkWrites79) August 30, 2021
London fired back hard at Walker with a succession of profanity-laced Instagram live posts for his 2.6 million followers to digest, claiming that his ex is full of lies.
Flip the page to get to London's response.