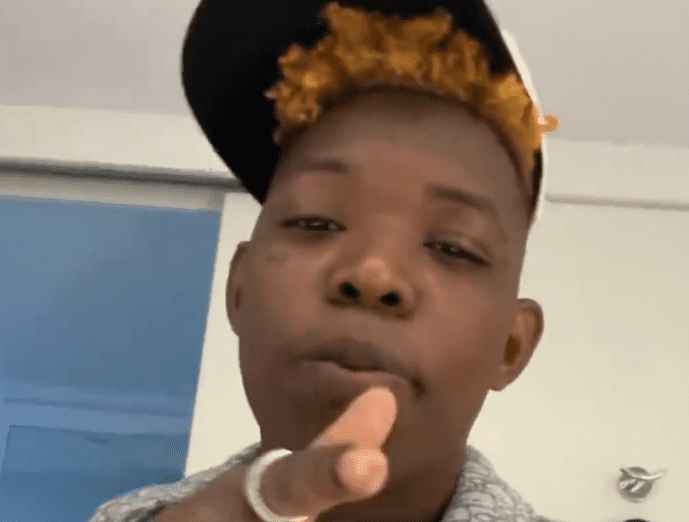 Yung Bleu was the topic of social media over the weekend as the "You're Mines Still" hitmaker was accused of domestic violence by Shunna Phillips, his son's mother. Though the two are no longer romantically involved, Phillips claimed Yung Bleu "has tried to take my life twice, once at gunpoint and the other with a knife to my throat." She also alleges that the singer stalked her and had to be escorted away from her home by the police.
"If something happens to me i want everyone to know bleuvandross did it!!!!! Last night he came to my house beating and kicking on my door acting a fool. The police had to escort him from the property and make his crazy a– leave. Bleu is literally INSANE and MENTALLY ILL. This boy really needs daily supervised meds smh. Please stop stalking me and using our son as a pawn and coverup for your sick bitter BD antics. People please do not think for one second that someone having money and fame automatically dismisses their craziness because it doesn't," Phillips posted on Instagram.
"He portrays to be solid on social media but be a whole mental patient behind the scenes flawed out and fake asf. I'm so thankful for our breakup because he's truly a mental, verbal, emotional, and physical abusing narcissist that has tried to take my life twice, once at gunpoint and the other with a knife to my throat. Smh," she wrote in the post.
Yung Bleu didn't take the accusations lightly and came out hard defending himself on his IG story page.
"Manipulating the support of black women who have went thru real abuse and using the 'protect black women' movement to get sympathy behind your lies is mental illness. She actually texted me yesterday and said, 'ima show u how it feel to be lied on,' " he wrote in his post.
Continue reading on the following page.