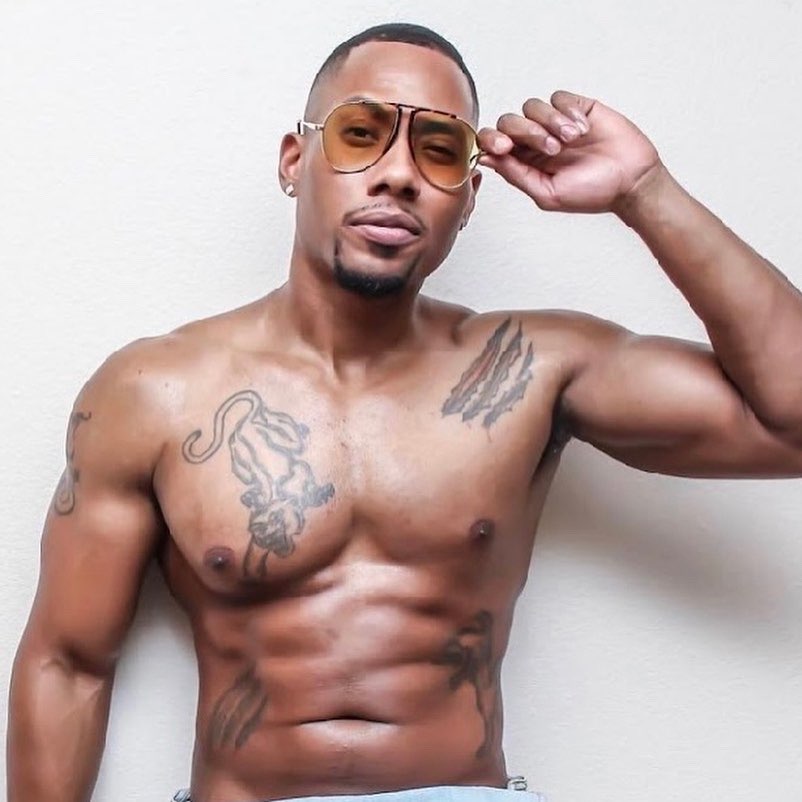 Tyler Perry is known for casting some of Black Hollywood's most beautiful undiscovered talent, but his latest release, "All the Queen's Men" takes this predilection to new heights. Written by the handsome and talented Christian Keyes and starring Eva Marcille, "All the Queen's Men" is a visual treat by design, but the storyline ups the ante and creating a different type of fantasy for Perry's predominately female audience. Set against the backdrop of Atlanta, the series flips the stripper culture on its axis with male dancers offering the eye candy and answering to a ball-busting madam played by Marcille. The dichotomy of balling female patrons making it rain on male dancers is a nod to the current female leadership movement aptly noted by Keyes. Actor-dancer Keith Swift feels right at home with Perry's audience and considers the opportunity to join the cast of the provocative show a blessing that came at the right time.
Rolling out had the opportunity to chat with Swift about the popular new scripted series that has women across the country clutching more than their pearls.
We've heard that most of the dancers on the show are actual performers in real life, is this true?
Myself, Bolo and Masterpiece who plays Midnight on the show all come from the world of male exotic dancing. I started dancing back home in Detroit. My original name was Fatal Attraction but on the show my name is Babyface.
Continue reading on the next page.