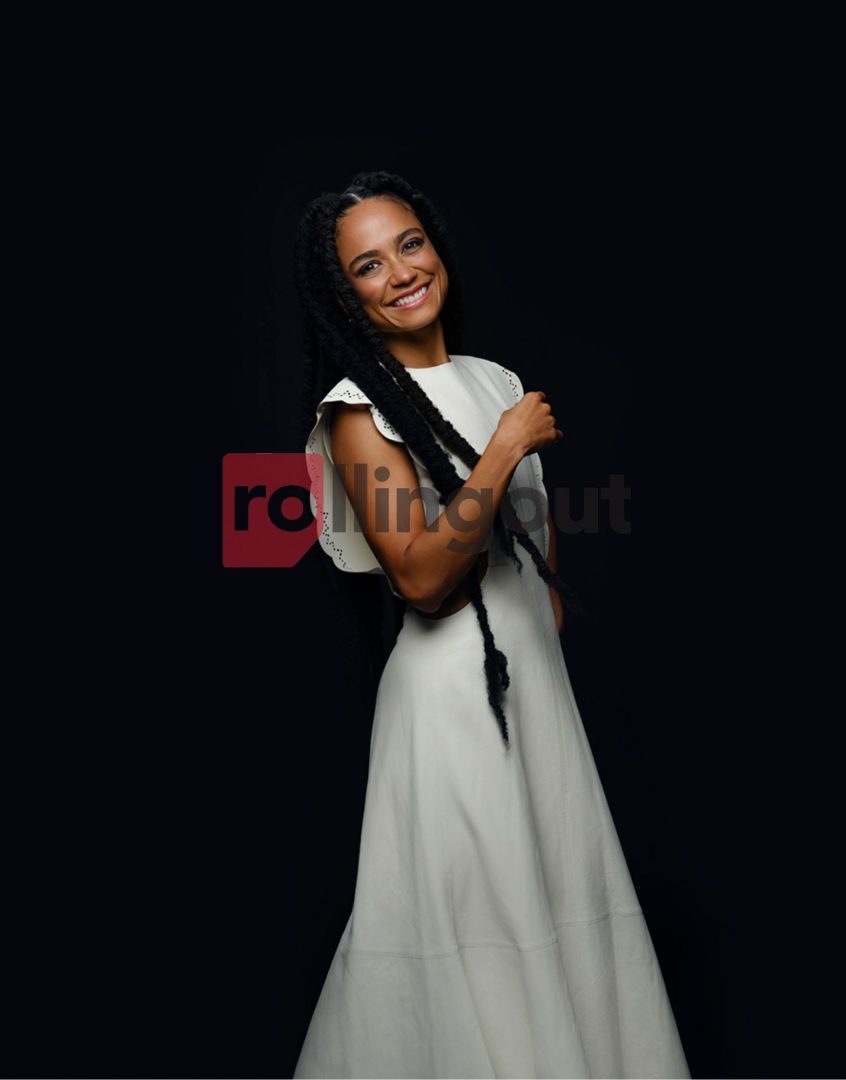 When Lauren Ridloff debuts in The Eternals as Makkari, she will take her place in Marvel Cinematic Universe history as its first on-screen deaf superhero. Though a massive accomplishment for representation, the fact that she is also Black and Latina is primarily overlooked.
Despite being Black, Mexican and deaf, Ridloff continued to acquire roles in the hit show "The Walking Dead" and the critically acclaimed film The Sound of Metal. After her first professional job, the stage play Children of a Lesser God, the Los Angeles native didn't know Hollywood would be interested. But it was Eternals director Chlöe Zhao who was particularly intrigued.
Ahead of the global release of The Eternals, rolling out spoke with Ridloff about her groundbreaking role. Additionally, she wants people to know there is so much more to her than deafness.

After searching your name, every story led with the same thing, the "first deaf actress." What do you want people to know about your acting journey that you feel gets overlooked?
What people tend to overlook, ironically, is probably one of the most obvious things, I am Black, and I'm Mexican. And I feel that people view me as a deaf actor first before anything else.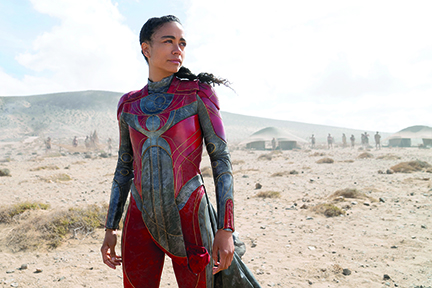 As a Black, Mexican, deaf woman, you are opening doors. When you pursue a role, is your first thought "the character must be deaf?"
I don't think so. Makkari was originally written as a hearing, White man, and now I'm playing that role. It's an incredible honor to be able to play that character. Yes, my character is deaf. But I make her a deaf, Black, Mexican superhero, and she's badass.
Joining the Marvel Universe is a huge accomplishment. As you mentioned, the original character was a hearing White man. Is this something you believe you manifested? Do you subscribe to that way of thinking?
Now, as of now, I am a believer in that. It's crazy. Several years ago, when I was working on Broadway, which was my first professional acting gig. We're getting toward the end of the Broadway run and I was really scared. I didn't know if it was a career that I wanted to pursue. I didn't know if I could continue acting. I didn't know if I would keep going [on] Broadway or if Hollywood would be interested in me as a Black, Mexican woman. I didn't know if I would be getting any other roles. I had sat down for an interview, and the interviewer had asked, "What would you like to do next?" And as a joke, I thought of the wildest thing that I could imagine — a superhero.
After speaking into the universe that you wanted to be a superhero, was the journey as simple as that?
It's really been like a really slow bit-by-bit type of journey. It wasn't a very big moment all at once. The casting director who saw me said, "Her, I want to see her in a Marvel movie." A few months later, I got a call. And it was like, "We're still interested in you; we still want you to be in a Marvel movie." Then a few more months later, I got another call, and they said, "Hey, can you come to LA for a meeting with Chlöe Tao and Nate Moore [producer, Black Panther]." I thought, maybe I'll just play a woman in distress. I had no idea. They just gave me the broad strokes, the big picture of what the story was going to be. And then, the conversations shifted to me, and Chloe was more interested in me.
That was really it for that meeting, and then a couple of months later, I received an email, and they were offering me the role for Makkari, and I died.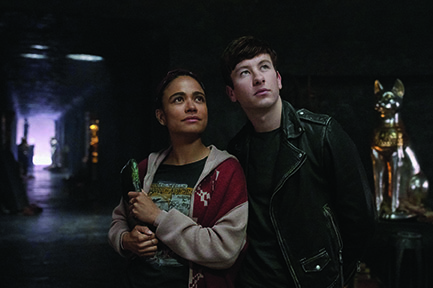 Makkari's most significant contribution to The Eternals is her speed, but what is her greatest superpower?
I feel like the best superpower that anyone could have is the ability to love. If you can love someone, you can do anything. Love is very powerful, and I think that that's one of the beautiful underlying messages in The Eternals. Yes, we do have 10 Eternals. And they each have different superpowers. But at the end of the day, they're all coming back together, and they're all bound by the same thing, which is love.
The Eternals premieres globally on Nov. 5.
Images by
Brian Bowen Smith
Copyright courtesy of
Marvel Studios