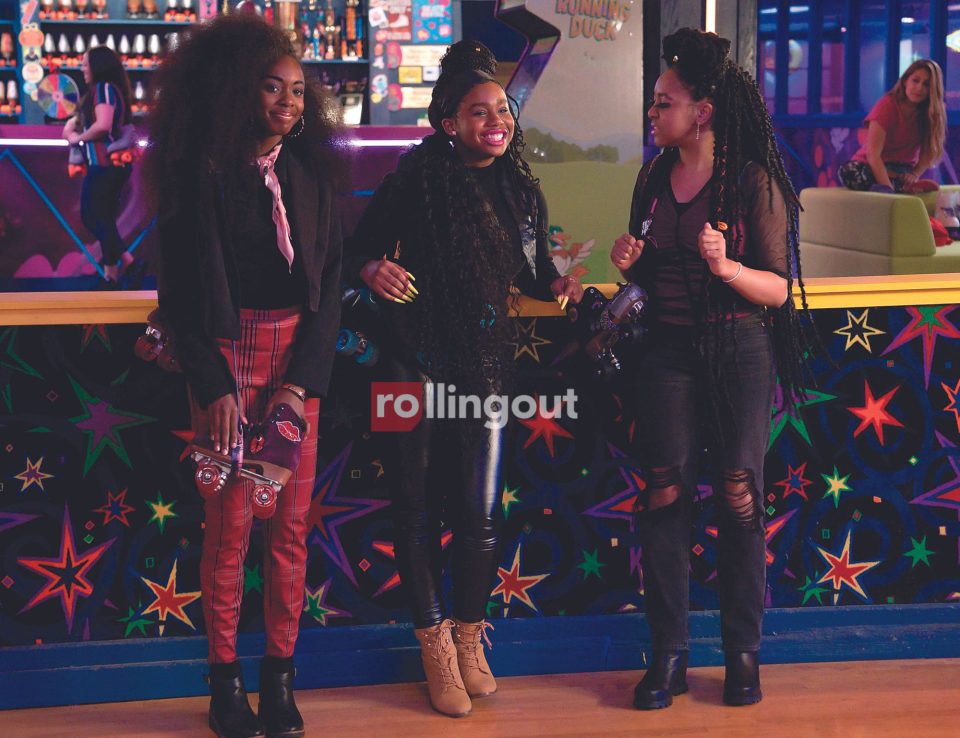 During the '80s, the ABC television network coined the phrase "must see TV" for PG programming that encouraged families to gather around the television and view together. In that same spirit of family programming, Disney recently launched "Saturdays," a new show starring longtime TV favorites Omar Gooding and Golden Brooks and introducing teen actors Danielle Jalade, Peyton Basnight and Daria Johns with a cameo appearance from rap royalty Yo-Yo. The young adult series with the funky graphics and dope soundtrack centers around the principles of friendship, entrepreneurship and skate culture.
"Saturdays" was created by executive producer Norman Vance Jr., who offered audiences a glimpse of his love for the skate culture in Fox 2000's feature Roll Bounce. Vance teamed up with actress Marsai Martin along with Josh Martin, Carol Martin and Nicole Dow to produce an authentic experience for tweens and teens that connects with young audiences and offers creative expression while remaining thoroughly entertaining. Martin jumped at the opportunity to use her extensive acting experience to contribute in the role of producer on the project.
"When I was growing up, there weren't many girls that looked like me on television, so for me as a young Black woman, to be producing these three young Black women is really special," she says proudly.
Veteran actors Golden Brooks and Omar Gooding play Cal and Deb Johnson, parents of Paris Johnson, played by Danielle Jalade, and London Johnson played by Jermaine Harris. Gooding says the show allows Black children to see a family having fun and enjoying one another in a way not often displayed on television.
"Cal and Deb have a great relationship with their children. You could say they are the 'cool parents' with boundaries. You see them play with London and Paris, but at the end of the day, they know not to take it too far," Gooding jokes.
Brooks appreciates that the series champions entrepreneurship in a relatable way.
"So, Paris and London see their parents working together as entrepreneurs with a home-based business and it's a great lesson for our children to see. Cal and Deb are very engaged in their children's lives. There are open lines of communication with the kids and their friends. It's also just great to see parents loving each other and having fun together," she says.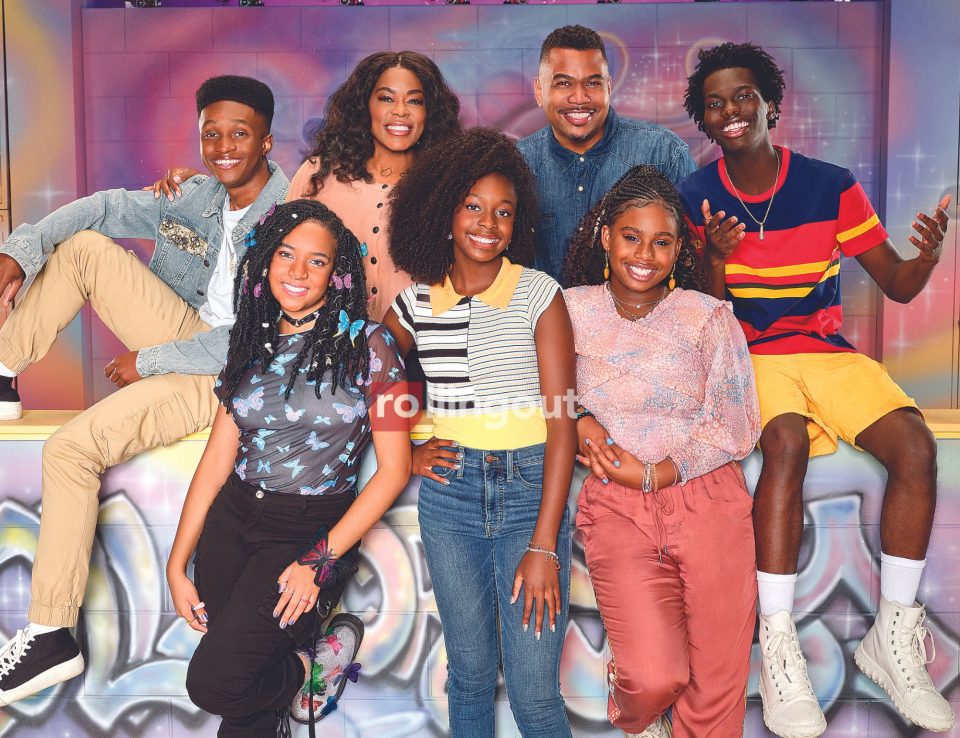 Besides Paris and London seeing their parents run their own business from the house, the parents also make it a point to support the endeavors of their children.
"London is a DJ and has a home studio where he does music, so you see a family supporting the talents of their children and even supporting their love of skating. Those are important messages for us to normalize," Brooks says.
Much of the show's storyline centers around the friendship between the main character Paris Johnson and her friends Ari and Simone played by Peyton Basnight and Daria Johns. The girls form a skating crew called We-B-Girlz and are constantly trying to prove they have the hottest skate routines when challenged by other crews.
With the roller rink serving as the the backdrop for the majority of the episodes, Vance insisted the entire cast spend some time roller skating, so their scenes looked believable. "We also used a lot of extras from the skating community because we know viewers can feel when something is forced or doesn't fit. We wanted the skate community to feel a part of the series," he explains.
As the queen bee of We-B-Girlz, Jalade says the chemistry established between the three actresses on camera is a testament to their genuine relationship.
"It was like we all just clicked," she says. "We practiced skating together a lot, especially in the beginning, so we all went through that process together. It just happened naturally. I feel like these girls really are my best friends."
Whether viewers tune in for the skate culture, the sisterhood of We-B-Girlz or the flyness of DJ London, the subtle messaging is one that young people get to see delivered in a package they can connect with.
"There was a time when families would sit around the living room on Friday nights watching TV together. That's what we're trying to recreate with 'Saturdays.' Saturdays should be for enjoying your family and having a good time. If that's what viewers get, then we were successful," says Vance.
"Saturdays" premieres on the Disney Channel on March 24.
Artwork provided by Disney