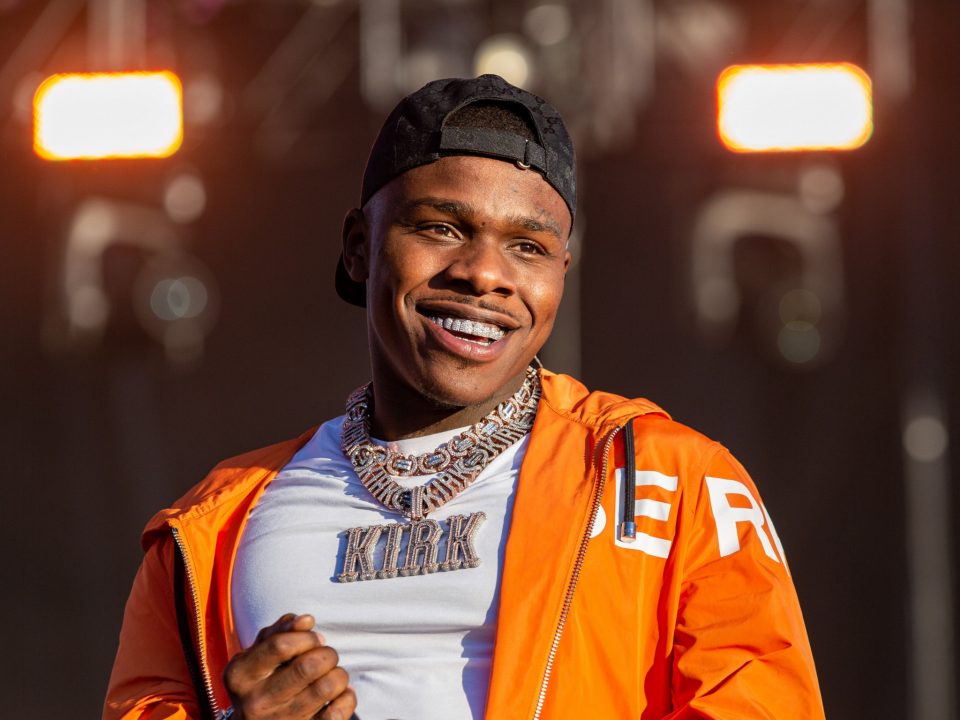 DaBaby's baby mama drama with DaniLeigh went viral this week when he posted a video of the two arguing on Nov. 14 and him calling the police to have her removed from his residence so nothing violent would take place. Although no one was arrested, DaniLeigh's brother Brandon Bill$, an aspiring artist, had some choice words for the North Carolina rapper and invited him to meet up so they could settle their differences.
"This crazy. This n—–a wanna call the cops on my sis. This n—-a wanna disrespect my sister online for the world to see, disrespect my family. I'm saying. This ain't even got nothing to do with my sister no more, bro. This gotta do with me and you. You feel me? 'Cause you Mr. Tough Guy over here beating on b——s, knocking lil' guys out here and there, know what I'm saying? You not finna do that to me, first off.
"So, this what we gone do, bro. I'm in a hospital right now. I got in a car accident. I got a f—–d up neck. I'll still beat you're a– with my neck like this. On God. When you come to the west coast bro, which I know you be out here, you gone catch this one-on-one fade… See what happens between me and you. I wanna see how much of a gangsta you are. How much of a real man you are. We can do that," Brandon said on IG Live.
After the bickering between the former couple slowed own on IG, DaniLeigh returned to IG to address the drama with her daughter's father and told her followers that she was done talking about the situation before clearing up a few things.
"Last thing I'ma clear… I didn't leave the house bc I'm in Charlotte.. I have no friends/family out there and I ain't walking outside exposing [my daughter] and myself looking crazy with luggages. My assistant flew in so I could catch a flight that was later. But I wanted to go to [DaBaby's] house to grab baby's clothes. He said na.. then he went live. Did me how he did.. and the rest is yeah… but needed to clear that so y'all don't think I'm jus sitting there while someone 'kicking me and my baby out.' Done dragging this! Unless someone else wanna say some cause I'm defending myself on everything. I'm done.. I'm sorry. Off the internet. I can't see all this. Focusing on my girl. I'm quiet," she said.
Hopefully, the parents can get their act together for the sake of their daughter but in the meantime, take a look at the chaos that ensued on the next page.