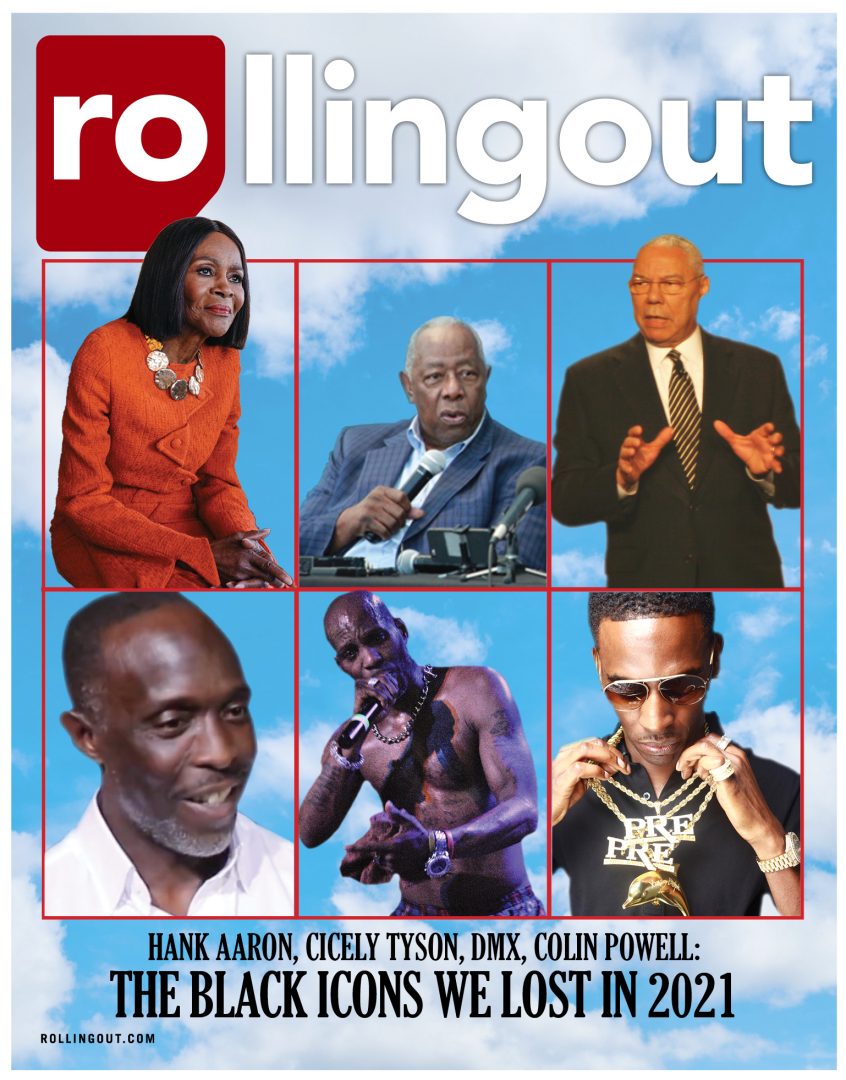 As we look back at the year that was 2021, we come to the startling realization that the number of cultural luminaries that we lost is simply astounding.
From the man who was the greatest home run hitter of all time, Henry "Hammerin' Hank" Aaron, to one of the most decorated actors to ever live in Cicely Tyson, who dazzled us on the big and small screen and the stage.
We no longer have Gen. Colin Powell, America's first Black secretary of state, and we also miss the world-famous freedom fighter — a man who never picked up a gun to help transform a nation — South African Archbishop Desmond Tutu.

We lost — DMX — a singular force of nature and rap renegade who helped the culture address and overcome our demons in our lives, even while he struggled to deal with his own. And the world misses fashion icon Virgil Abloh, the founder of the Off-White fashion house and artistic director of Louis Vuitton menswear. 
Here's a look back at some of the cultural treasures we lost in 2021:
Anti-apartheid activist and South African Archbishop Desmond Tutu died on Sunday, Dec. 26, 2021, at the age of 90. He was the recipient of the Nobel Peace Prize in 1994 for his efforts in ending legal segregation in South Africa. 
Legendary Fat Boys rapper Prince Markie Dee died at the age of 52 in February.
Pioneering NBA legend Elgin Baylor, who had moves like Julius "Dr. J" Erving before the television age, but who could score like Michael Jordan. He held the NBA Playoff scoring record of 61 (in regulation play) before Jordan dropped 63 in 1986 in double overtime. He was 86 when he died on March 22.
Fashion icon Virgil Abloh, the founder of the Off-White fashion house and artistic director of Louis Vuitton menswear, died on Nov. 28, 2021, after battling a rare form of cancer. He was 41.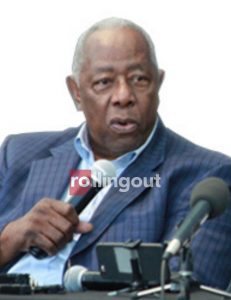 It is incredible when you take into account just how great Henry "Hank" Aaron was from an all-around baseball standpoint. Not only did he become the all-time home run champion with 755 dingers, displacing the venerated Babe Ruth, but walked away from the game with a number of other records that remain his to this day. Among them, Aaron holds the Major League Baseball records for the most career runs batted in (RBIs) (2,297), extra-base hits (1,477), and total bases (6,856). Aaron is also in the top five for career hits (3,771) and runs (2,174). He died on Jan. 22. He was 86.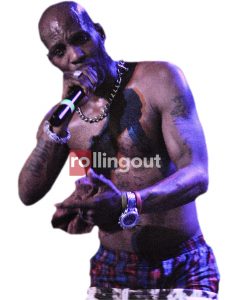 Earl Simmons, aka DMX, aka Dark Man X, was the franchise star for the Ruff Ryders record label who astounded fans with his brilliant lyricism, commanding delivery and valiant fight to overcome his addictions. He died on April 9, 2021, after succumbing to his lifelong drug addiction that he frequently discussed in his music and in interviews.
"Marvelous" Marvin Hagler, the legendary boxing middleweight champion, who had famous pugilistic battles with other icons like Sugar Ray Leonard, Roberto Duran and Tommy "Hitman" Hearns, died in his New Hampshire home on March 13 at the age of 66.
Biz Markie, the human beatbox master, who authored the pioneering hit song, "Just A Friend," died in New York on July 16, after a long bout with diabetes. He was 57 years old.
John Chaney, the unforgettable and fiery longtime men's college basketball at Temple University, died on Jan. 29. He was 89 years old.
Acclaimed and prolific author and notable feminist bell hooks died on Wednesday, Dec. 16, at the age of 69 in her native Kentucky. She was born Gloria Jean Watkins in the town of Hopkinsville on Sept. 25, 1952. Her pen name was derived from her maternal great-grandmother, Bell Blair Hooks. She donated her papers to the bell hooks Institute at Berea College. 
Actor and comedian Anthony "A.J." Johnson — who was most famous for his role in the classic comedy Friday — died at the age of 56. He suffered a fatal heart attack in a Los Angeles store in early September. 
Gregg Leakes, a former real estate investor and beloved longtime veteran of the "Real Housewives of Atlanta" reality TV series, died Sept. 1, at the age of 66 after a three-year battle with colon cancer.  He was the husband of RHOA stalwart NeNe Leakes. 
Legendary comedian Paul Mooney, whose real name was Paul Gladney, passed away on May 19 at the age of 79 after suffering a heart attack at his home in Oakland, California. 
Jovita Moore, an award-winning TV journalist based in Atlanta, died on Oct. 28, after succumbing to complications from brain cancer. The beloved 53-year-old anchor was with Channel 2 Action News for the balance of her career.  
Rapper and producer Shock G, the face and brains behind the influential Digital Underground, died on April 22 from an accidental drug overdose. He was 57. Shock G was also famously known for his rapping alter-ego, Humpty Hump.
Former NFL Pro Bowler Demaryius Thomas was found dead in the shower of his Atlanta home on the night of Dec. 9. Officials suspected that Thomas' death was related to a medical issue and investigators did not immediately announce any evidence to disprove that theory.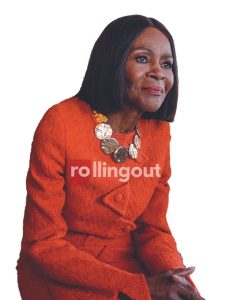 Legendary actress Cicely Tyson died on Jan. 28 at the age of 96. She was one of the most acclaimed actresses in Hollywood. She thrived in the genre despite facing racism, sexism and misogynoir during an illustrious 60-year career in television, film, and theater. Tyson was nominated for 52 awards and took home 49 trophies.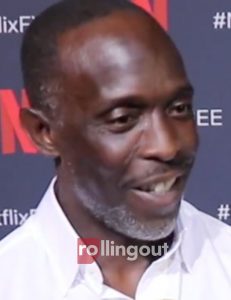 Michael K. Williams did not allow a razor blade scar that spanned his entire face to slow his roll. He attained national star status as Omar Little — a drug dealer-robbing and openly gay street gangster — in the award-winning HBO drama, "The Wire." He died from a drug overdose in Brooklyn, New York, on Sept. 6, He was 54.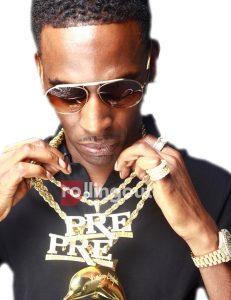 Young Dolph, a prominent and popular Memphis, Tennessee, rapper, was shot and killed in his hometown on Nov. 17 during an apparent ambush by two gunmen with high-powered weapons. The rapper born Adolph Robert Thornton Jr. was just 36 years old.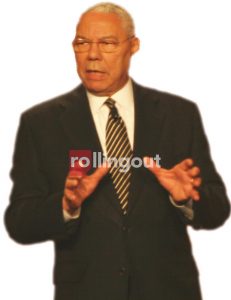 Colin Powell was an American politician, statesman, diplomat, and United States Army officer who served as the 65th United States secretary of state from 2001 to 2005. He was the first African American secretary of state. Before that, he was the first Black to be named head of the Joint Chiefs of Staff. He succumbed to complications from COVID-19 on Oct. 19. He was 84. 
More Black notables:
Jaqueline Avant, 81, American philanthropist.
Sarah Dash, a founding member of vocal trio Labelle, died at age 76.
Wanda Young, a singer with the Marvelettes, died at age 78.
Garth Dennis, the Jamaican reggae singer of the Wailing Souls, died at age 72.
Speedy Duncan, former NFL player with the San Diego Chargers and Washington Redskins, died at 79.
Ralph Tavares, a singer with the Tavares, died at age 79.