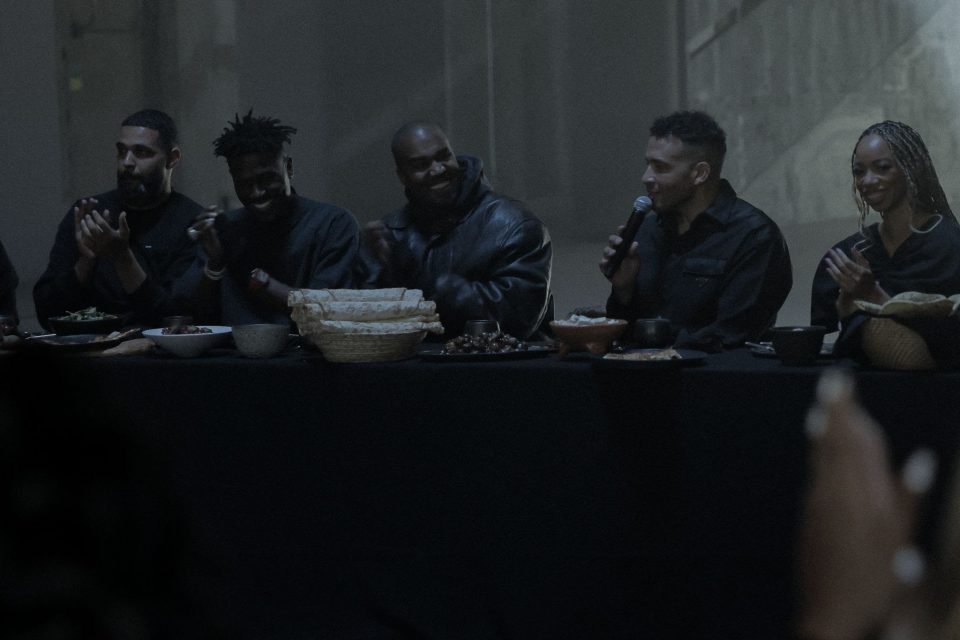 Ye, the billionaire formerly known as Kanye West, met with 50 Black journalists in all-black attire for an intimate discussion with three tables angled in like a triangle for brunch in Los Angeles on Feb. 6. The event was organized and hosted by "Hollywood Unlocked" creator Jason Lee.
The discussion, which took place in a dimly lit vacant warehouse, was about the importance of preserving the Black voice in the media landscape. Some speakers claimed cancel culture has become something White media has run with, while Lee recommended the alternative "accountability culture." More specifically, he used the recent example of Whoopi Golberg getting suspended from "The View" for her take on the Holocaust while Spotify defended its most popular podcaster Joe Rogan after getting called out for using the n-word in 70 episodes.
Ye voiced his past frustrations dealing with White media outlets and not being given the number of magazine covers he wants to do with his level of fame and ability to give entertaining interviews. He said one outlet agreed to do a cover with him and Antonio Brown before hesitating. At the brunch, he agreed to do a cover with one of the Black outlets in attendance, and Lee told the outlet Ye's a man of his word.
Continue reading on the next page.