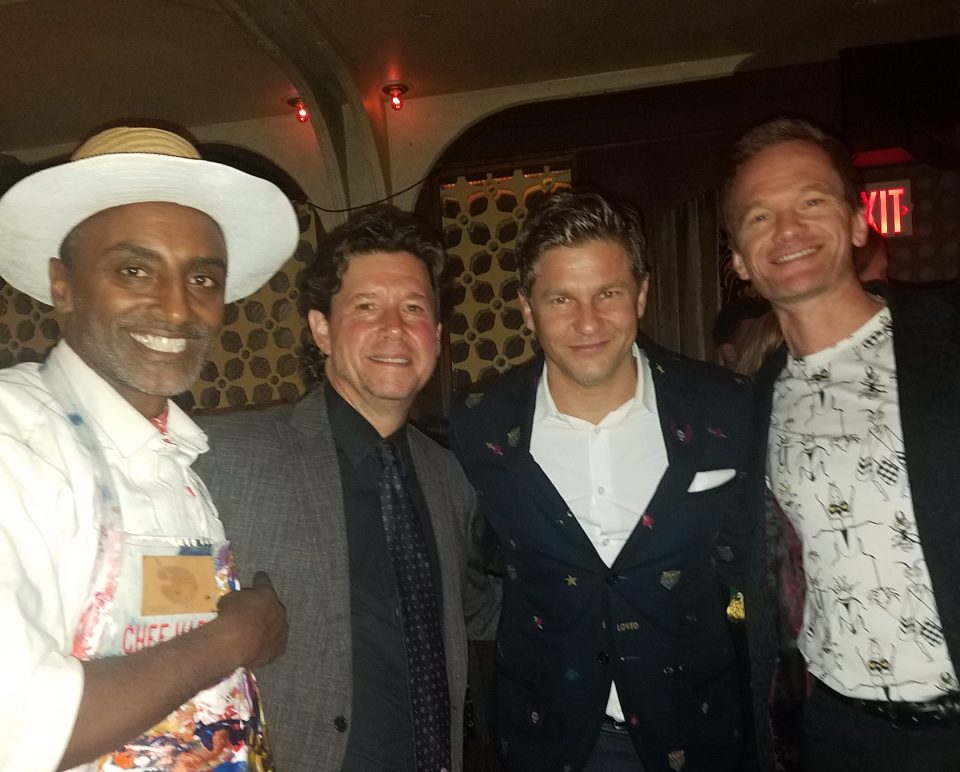 Chef Marcus Samuelsson, best known as guest chef at President Obama's first state dinner and owner of Red Rooster, will celebrate Harlem luminaries Dapper Dan, Bevy Smith, and Melba Wilson on the 100th episode of his "This Moment" podcast. Samuelsson will livestream the episode.
Samuelsson and his co-host Jason Diakité will talk to three high-profile Harlemites.
The Harlem fashion icon and designer Dapper Dan has designed clothing for the world's biggest stars, including Beyoncé, Jay-Z and Sean Combs. Dapper Dan is currently collaborating with Gucci.
Bevy Smith is best known as the host of SiriusXM's "Bevelations." Also, she is a former co-host of Page Six TV. In addition, Smith released her first book, Bevelations: Lessons from a Mutha, Auntie, Bestie, last year.
Melba Wilson is a TV personality and is best known as the owner of the Harlem hot spot Melba's Restaurant. How hot is Melba's? Prince Harry and his wife Meghan Markle dined there.
Tune in on Monday, Feb. 21, 2022, at 5:30 p.m. EST to hear the love letter to Harlem from Samuelsson.