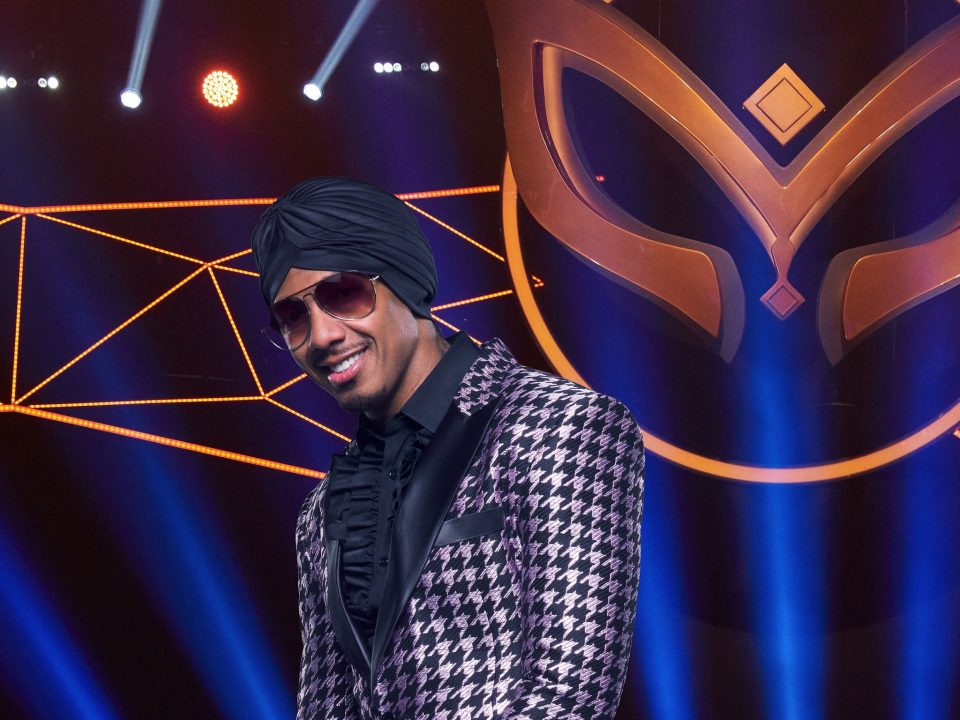 Nick Cannon's ex-girlfriend is pregnant. Again.
Abby De La Rosa, who already delivered a set of twins for Cannon, believes she is having her second set of twins. 
"I'm pregnant.  Another set of twins?!" De La Rosa captioned the photo. 
The 31-year-old deejay is captured sitting on a bed with decorative balloons that read "BABY," smiling with her hand near her growing baby bump.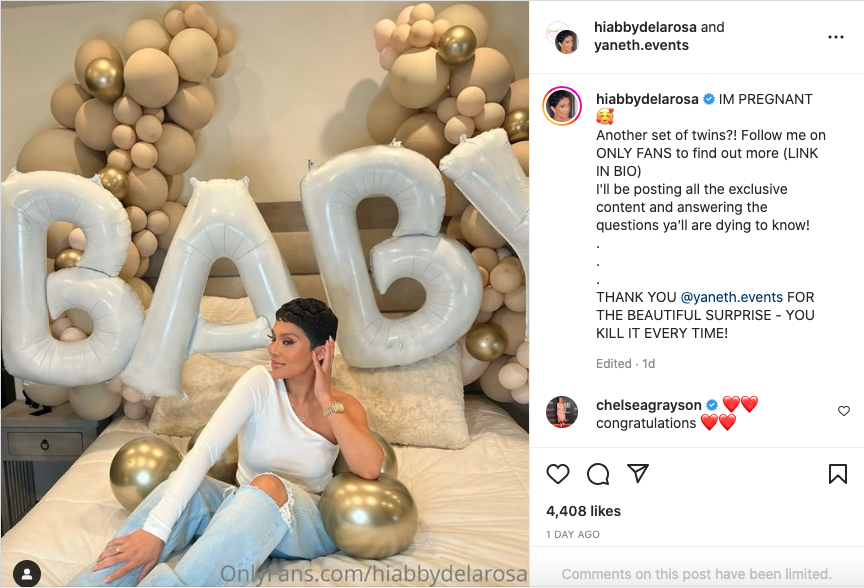 De La Rosa and Cannon welcomed their twin boys, Zion Mixolydian and Zillion Heir, in June 2021.
De La Rosa was coy when discussing the particulars of this current pregnancy – specifically regarding if Cannon is the father of this possible set of twins as well.
Playing into heightened fan interests, De La Rosa said she would be "posting all the exclusive content and answering the questions ya'll are dying to know" on her OnlyFans account.
While she did receive congratulatory blessings from some of her 100K Instagram followers, there were many others who looked askance at De La Rosa for this latest development and what her motivations are.
"There's something doesn't sit right with you exploiting your pregnancy on only fans. What is wrong with you?" one fan asked.
A second person quipped rather sharply: "So, Nick knocks up Bre while Alyssa is helping her baby battle brain cancer. Then, he knocks up Abby at the time Alyssa's baby passes away? These folks are zero class."
A third person asked, "WTF is going on?" while a fourth fan queried "D— Nick again?"