Don Benjamin
has romance in his life and he finds that he is stronger than ever because of it. Benjamin is living in his happy place after marrying the one that almost got away, Liane V.
The former "America's Next Top Model" finalist and YouTuber sat down with his wife and rolling out to discuss the origin of the couple's love story from proposal, to postponement, to reengagement and ultimately marriage.
How did you two first meet?
Liane V: One of my friends was working at a sushi spot and she invited us to go grab sushi … she was actually dating one of Don's friends [who] brought Don.
Benjamin: It was just a casual friendship.
Liane V: Super casual.
What were your first impressions?
Liane V: I remember when I first met him, I already kind of had an idea of who he was because my friends were like, "Oh, these cute guys [are] coming." And he just got off "America's Next Top Model." And I'm like, "Oh my God, he's probably super into himself [and]conceited."
Benjamin: Girl's talking trash? Dang.
Liane V: They were just saying some stuff, but not bad. It's just like, you know, "He's a model," and this and that. So when he came in, at the time, we were both in relationships. We met and I obviously thought he was attractive. He's good-looking. But I was thinking maybe he might be cocky, conceited, into himself, but he was honestly super sweet. Really nice.
Benjamin: Yeah. I mean, we were both in relationships, but, I was like, "How can I move out of this relationship." No, I'm playing.
Liane V: No you didn't! Don't say that.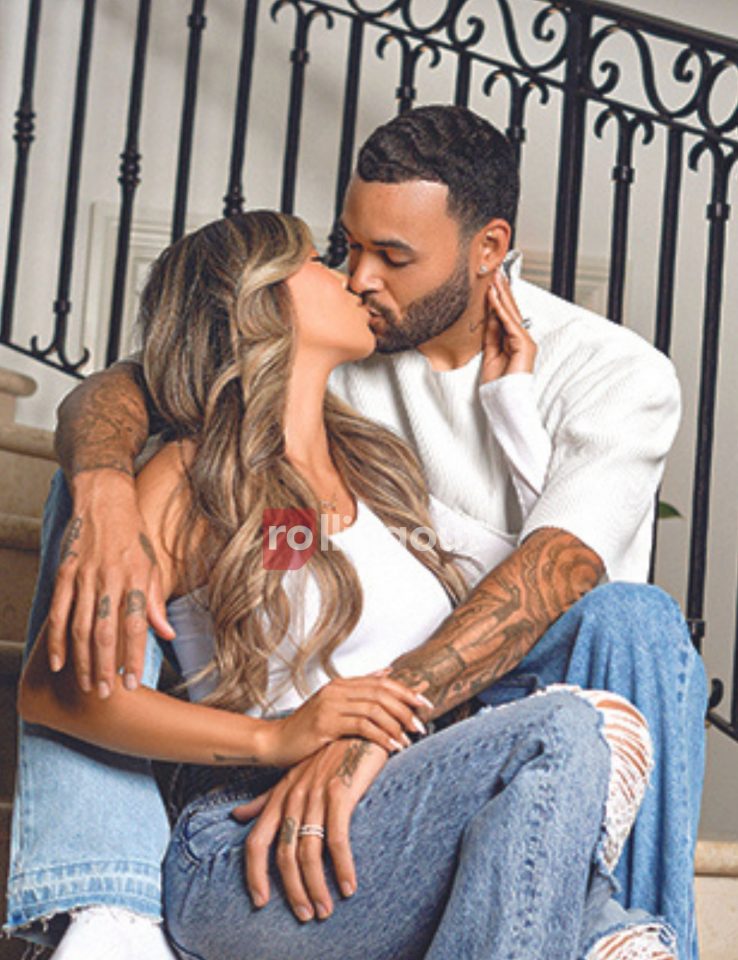 Benjamin: I think initially, it was just like, "Yo, this is a beautiful girl," but they were first coming up on Vine. Like, right when Vine was coming out. And I remember they were like, "Yo, we need a model to be in some funny videos." So it just genuinely started out as like work.
Liane V: An organic friendship. We were friends for three years before we started dating. It's interesting because I never thought I would ever date Don. Again, I was in a relationship at the time, and then also people have said stuff like, "Oh my God, Don's so attractive" and "how do you shoot videos with him?"
Benjamin: I don't think we ever really thought about that.
Liane V: No … I didn't think I'd ever date Don, but it's crazy. Fast-forward to now.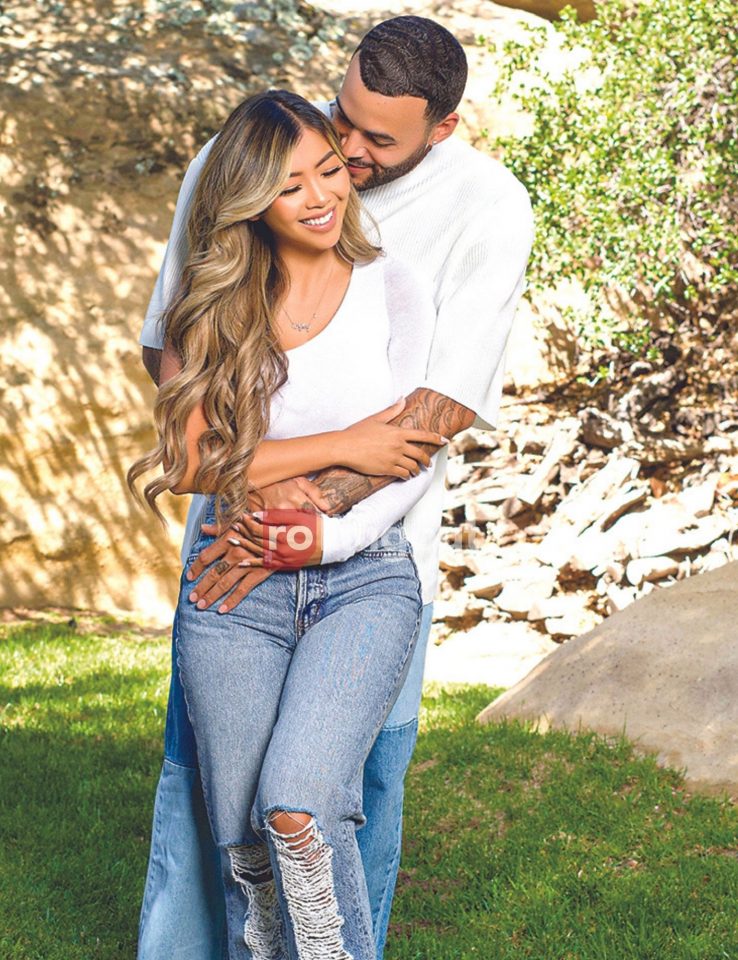 How did you propose?
Benjamin: I think I might be one of the only people that proposed twice. The first part is very beautiful. The first proposal, I was nervous, I was excited. It was her birthday, and I knew she was going to be so focused on planning her birthday, that I could pop the question and get some of my friends to help me out.
Liane V: You didn't tell anybody?
Benjamin: I didn't tell anybody because I didn't want [anybody] to ruin the surprise because I felt like if I told even one of her friends, I felt like the girls couldn't hold it in. I felt like they would tell somebody and then it'd be a domino effect. So I didn't really tell nobody. But it worked out perfectly. There were fire dancers there. Somebody was telling me "the cops are about to come shut the party down, you gotta hurry and pop this question." So I was anxious, nervous, excited, but it was beautiful. It's crazy because we went through a whole journey. After the proposal, we ended up separating.
Liane V: Wait, I want to say my side of the proposal.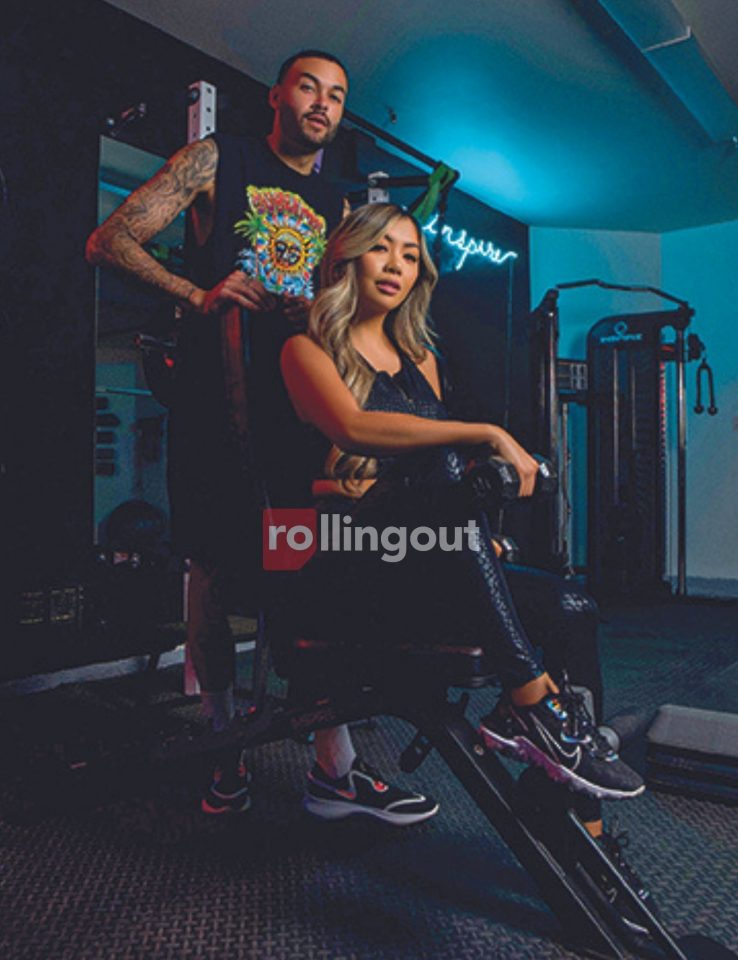 Benjamin: OK.
Liane V: Don knows I love to plan things, and he knew the exact moment when to propose because if it was any other time, I would have known something was up. But I remember thinking during my birthday, "He's acting a little off … maybe because there's just a lot of a lot of stuff going on."
I remember toward the end of the party, there were fire dances happening. Then all of a sudden, Don came out and was like, "Hold up, I want to bring Papa V up here." I was like, "Wait, what is going on?" So Papa V comes up with this Louis Vuitton bag, the case of it, and I was like, "They're stopping this whole show to give me a gift? OK, this is different." Don never interrupts anything. … Then, he opened the box, and then there was a little box inside. I knew right then and there, and my friends went crazy. Everyone went crazy. Don went down on one knee, and it was such an amazing moment. My family, my friends were there. It was a very public proposal.
Images by Santos Villaneda