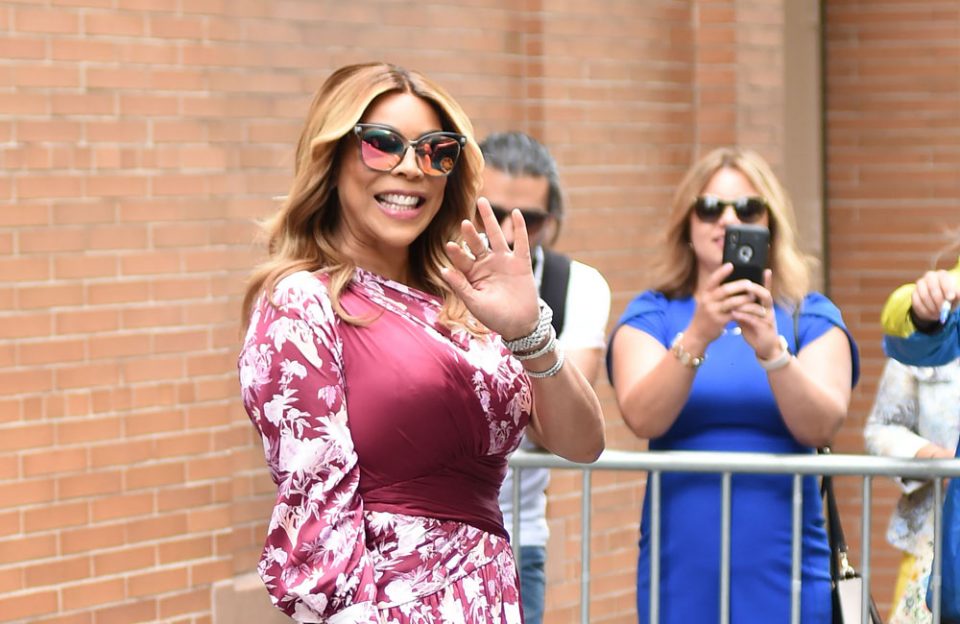 Wendy Williams' fans are feeling some kind of way after her popular daytime show came to an inglorious and underwhelming conclusion on Friday, June 17, 2022.
Not only was Williams not a part of the final episode of the 13-year talk show, but the decision-makers are taking most of the remaining props and memorabilia and tossing them into the garbage. The most conspicuous of these items that Williams made famous is the iconic purple chair and many of her wigs.
"The wigs are still there since she didn't come and get them so they're being thrown out," a source close to production told The Sun. 
"The chair is just going to be thrown out," the source said. "Production is not even bothering to try to donate the chair to a museum — like 'The View' did with their original table after 10 years. They gave it to The Smithsonian." 
Williams, as fans know, was unable to appear for the last season as she struggled with a myriad of physical and mental ailments as well as drug and alcohol addiction. Moreover, Williams' situation was exacerbated due to her very public and contentious divorce from Kevin Hunter, after it was discovered that he had a love child with a mistress whom he'd been involved with for many years.
Still, fans believe that Williams has been blatantly disrespected during the unceremonious ending of "The Wendy Williams Show," and it was not befitting of someone of her stature.
"Wendy Williams can't even host the finale of her own show. It makes me mad just thinking about it. How are people okay with this?" one fan said on Twitter.
Another added: "This was an awful finale. To end it with the staff not even mentioning #WendyWilliams was trash and shady af. SMH. @WendyWilliams."
These people are going to take the memorabilia of this iconic Black host and throw it in the trash? This is the petty mess that is turning me off of this whole deal. Not here for the shenanigans, including Norm and his aftershow mess. Keep it #WendyWilliams #WendyWilliamsShow https://t.co/yZfVKaofb4

— retta1938 (@rettaschild123) June 19, 2022
It's a bummer that Wendy Williams wasn't there on her final show. I wish her well. Among many other moments, I'm grateful for this compilation of her talking about "the killer." #WendyWilliams #WENDY pic.twitter.com/IG8cAmmOgw

— Casey Moore (@caseyleemoore) June 17, 2022
I can't believe they're ending the #WendyWilliams show like this. She is an iconic messy queen. Mariah Carey didn't say "cause they be all up in my business like a Wendy interview" for nothing! Wendy's an icon, a legend, & the moment pic.twitter.com/dzbyaeKfEu

— Thru the Grapevine Podcast (@ThruTheVinePod) June 17, 2022