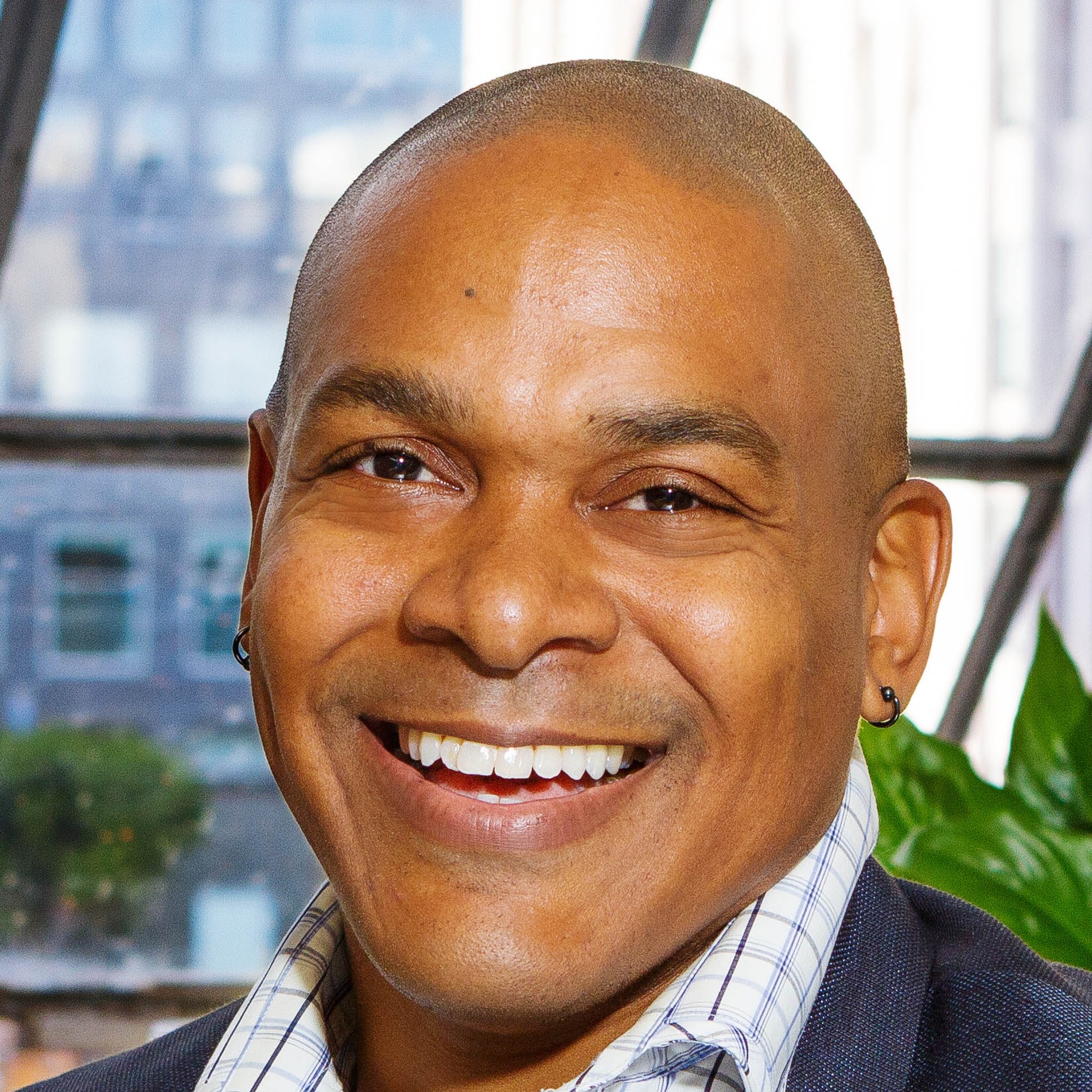 Emmy award-winning producer Kurt T. Jones has taken on a new challenge that brings a heightened awareness of his talent and accomplishments in over 15 years in the entertainment industry — a new late-night round table talk show called "The House." The groundbreaking show premiered on FOX Soul. The cast features a well-rounded lineup of talent representing a cross-section of the LGBT community including: Antonio Le Mons, Cheryl Rich, and Aaron Johnson Levy.
How big of a role did you play in establishing the cast and what went into making that decision?
During the development of "The House," we were considering several people that could be hosts on the show. We all agreed early on that Aaron should get a seat at the table. I knew Antonio LeMons and Chris Curse from before and I felt that they would have distinctive voices and bring unique perspectives [regarding] the LGBTQIA experience to the table. We were also in talks with a young woman that would have served as our transgender voice, however, scheduling did not work out and Aaron advocated for Cheryl to take the seat. Knowing Cheryl's dynamic history, I agreed, and we added her to the cast.
What was it about this project that attracted you to it and made you sign on?
This show was a bold challenge to me personally. I saw it as an opportunity to celebrate two aspects of my identity that I've had to minimize in order to excel in my career: my Blackness and my gayness. I've had an amazing career in television. I've been very fortunate, but I've worked on several productions where I was the only Black person working at the company or on shows where there were no Black people in the cast. In other situations, I'd feel that my gay identity was not in line with how others identified and so I was not included.
Is there a need for this show and this platform?
There was and still is … a need for a show like The House because there was not much Black LGBTQIA imagery. There is a distinction between mainstream gay and Black gay people. In media, it tends to be the mainstream gay narrative and if you do not identify with that then you are not represented. We are not a monolith and quite often queer People of Color are not received that warmly in gay spaces, especially when we show up in larger numbers. In addition, Black gay people quite often don't want to associate with one another unless they fit a certain type.
It's our attempt on "The House" to spark conversation and offer different perspectives with the hope of unifying. We want to hold space for our LGBTQIA brothers and sisters and promote voices that will provide greater understanding and unity.
"The House" airs on Fox Soul Fridays 9 p.m. EDT.
https://foxsoul.tv/shows/the-house/https/foxsoul:tv
IG @thehouse
TW:@thehousetalk1
FB: @TheHouseTalk