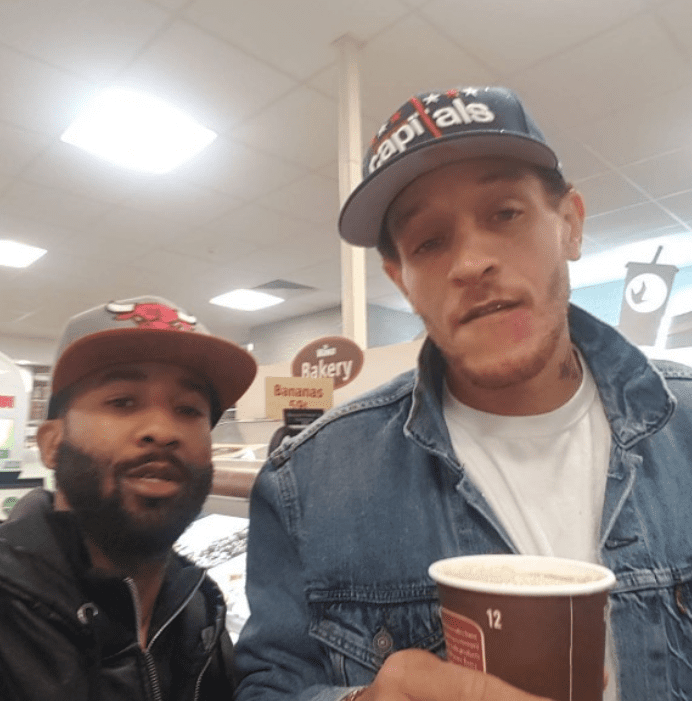 After being seen panhandling just a few weeks ago in the Virginia area, Delonte West was recently spotted by Image Direct on June 21 and was asked a few questions about what's been going on with him.
Delonte West spotted back in the streets. 😞

Hope he's able to get back on his feet. 🙏pic.twitter.com/UOhU2wKpVO

— NBA Retweet (@RTNBA) June 11, 2022
In February 2022, West made headlines when it was reported that he was training to try out for Ice Cube's BIG3 league. Unfortunately, West was a no-show for the draft, which took place in May.
"So much talent, so many players, I don't think they could've gone wrong with any picks they had in the draft," West said about the league. "I know one thing, I'll be there next season rooting players on."
When asked about his future in basketball, West said that he's always going to be involved, but has aspirations other than playing.
"I was looking forward to being a head coach or an assistant coach this season, but it's a business," West said. "Hopefully, I'll be up for discussion this season."
West queried about his well-being, after the video of him panhandling recently went viral.
"It is what it is," West said. "I got children. I'm in between jobs. People can help me as much as they can, but as a man, I gotta do what I gotta do for my babies."