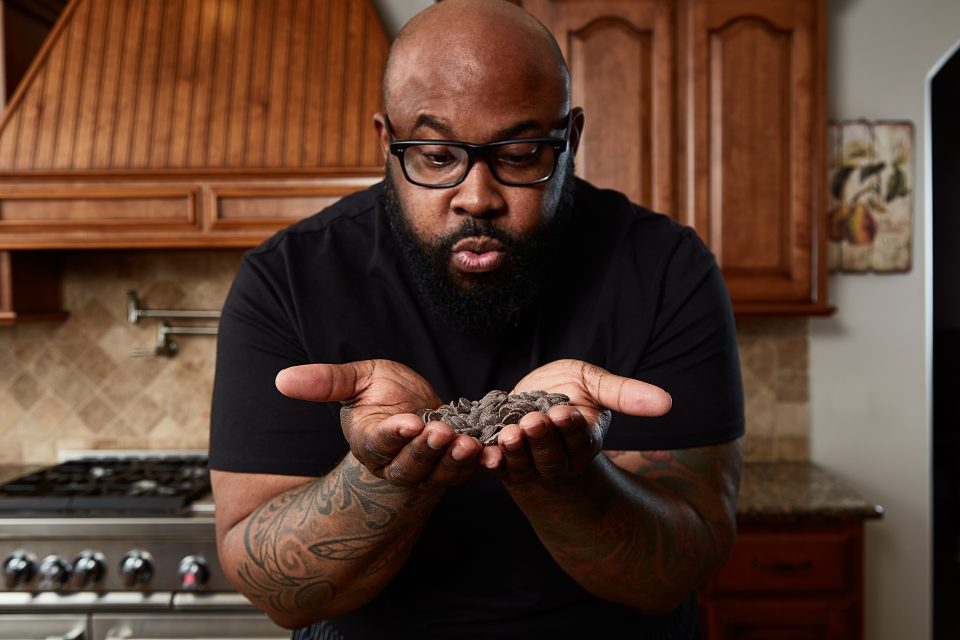 Phillip Ashley Rix, also known as the real-life Willy Wonka, is one of the world's preeminent confectioners and designers of luxury chocolate. He is an award-winning chocolatier, founding Memphis, Tennessee-based, Phillip Ashley Chocolates in 2012.
Phillip Ashley Chocolates was established with the desire to design and develop the finest, most unique chocolate experience. The company specializes in nationwide virtual chocolate tastings and their chocolates are enjoyed across the globe.
Rix joined the Cadillac team during the American Black Film Festival where they sponsored several custom collections, including a signature collection inspired by ABFF 2022 Ambassador Issa Rae, a Love Jones collection, inspired by the cult classic film itself and a Soul Food collection, inspired by his favorite soul food dishes. Rix also sponsored custom chocolates for the annual ABFF Legacy Dinner, where every guest was able to enjoy his delectable culinary creations.
Rolling out spoke with the chocolatier during ABFF to learn more about his luxury business, how he became interested in chocolates and what inspires his creative flavors.
Why did you decide to go into the chocolate business?
I looked at chocolate as my gateway to everything else, wanting to figure out how can I best accomplish all my different passions. There were a lot of times where I said I wanted to do this, I like this, I love that, or I might be good at this. In the very beginning, I wondered how cool would it be to say I'm a chocolatier. I asked myself how many people know a chocolatier, and that was the beginning of it. I woke up at three o'clock in the morning in Baltimore and had this crazy dream, and I said I'm going to be a chocolatier for the rest of my life. This was 15 years ago. From there, I didn't want to just make bars or chocolate or I don't just want to make truffles. I want to captivate people's imaginations and be able to communicate with people. That's a big part of what we do. I think of it as we're not just giving a box of chocolate, we're giving them something that says this is who we are.
What goes into creating a collection of chocolate down to a single flavor?
It starts in my imagination. I'm daydreaming about chocolate quite often. So at two o'clock, three o'clock in the morning, I'm waking up like "Okay, this might taste good." I spend a lot of time researching flavor, and I wanted to be an expert on flavor and be an encyclopedia of flavor. I'm self-taught in chocolate. I didn't go to culinary school or anything like that. I just spent a lot of time learning about flavor and learning how to manipulate flavors, how people taste things, and what they think about the different flavors. That's what I spent 36 months just really understanding how to master. I understand that music, art, people, places, and experiences help to make cool chocolate.
How do you decide on names for your chocolate?
The inspiration for the names is basically what's cool and what's hot. We also want it to make sense because we don't want to make a chocolate that doesn't connect. What I do is storytelling through chocolate, and I'll say chocolate is my ink. I'm writing with chocolate and creating these stories.