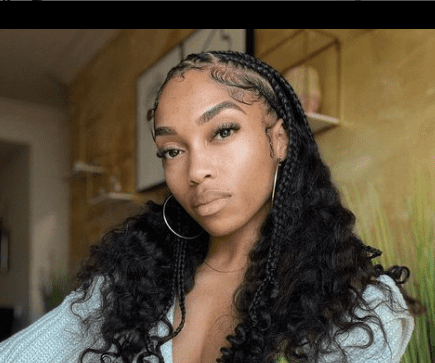 Former "Love & Hip Hop Hollywood" star Brooke Valentine stunned urbanites when she revealed her mother ordered her and her siblings to marry a Nigerian or a light-skinned man with "good" hair.
It was so instilled in Valentine that she needed to marry a Nigerian man that she once thought that she originated from the West African nation.
"Every woman in my family ran off and married a Nigerian man, so this was a major part of me, you know what I mean. I thought I was Nigerian for the longest time," Valentine laughed as she spoke on the "R&B Money" podcast hosted by singer Tank and J. Valentine.
The "Girl Fight" singer, who was born in Houston as Kanesha Nichole Brooks 37 years ago, continued: "It was thing. I was told I had to marry a Nigerian man. We'll have to put my momma in this seat for her to explain that to y'all. It was like 'you go out there and you find you a nice Nigerian man.' She said 'or a light-skin[ned] [man] with good hair, it's up to you … Cause the baby gotta have good hair. Don't bring no nappy head baby home.' "
Valentine rebelled against mother, either consciously or subconsciously, as she met and married a dark-skinned American Black man Marcus Black who is also a musician.
After experiencing turbulence in her marriage that was captured on "LHHH" during season four, Valentine reiterated her love for the dark-skinned father of her children.
"Tthink I'm about to type out a long a– caption to impress y'all after I gas dis man everyday? I think TF NOT #HappyFathersDay to da ones really putting that time in! @MvrcusBlvck you are unmatched! Love You," she told her 1.5 million Instagram followers.
Listen to the interview in full: